YPF profits up, but no new joint-ventures in sight to develop Patagonia shale
Friday, August 7th 2015 - 06:53 UTC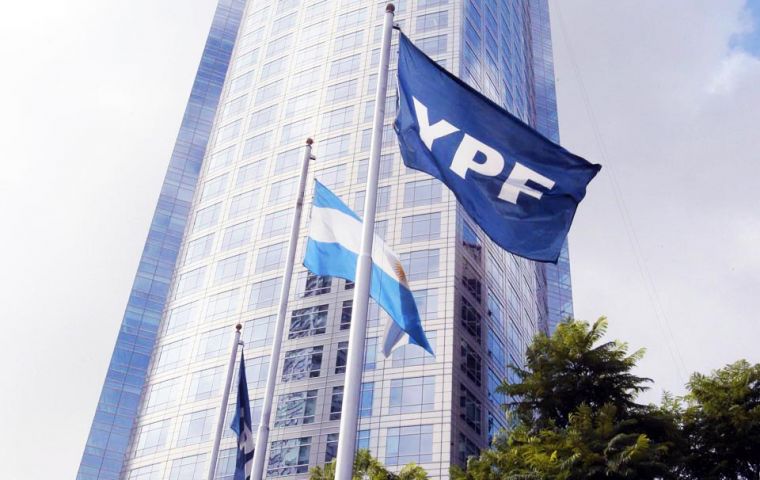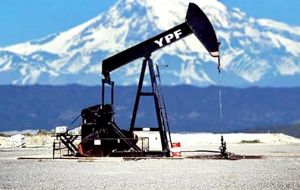 Argentina's state-managed energy firm YPF posted a second quarter net income of 2.297 billion pesos ($252.8 million) on Wednesday, a 50.5% increase on the same period last year. YPF earnings have been cushioned from the collapse of international oil prices by a government-controlled price for oil produced in the country, which sits at about $78 dollars per barrel.
YPF said earnings before interest, taxes, depreciation and amortization, or EBITDA, climbed 13.3% on the year to 12.40 billion pesos.
Argentina faces a gaping energy trade deficit but sits atop some of the world's largest untapped shale oil and gas resources. YPF reported shale oil production stood at 43,300 barrels per day and said 360 non-conventional wells had been drilled to date.
Upstream investments - in conventional and non-conventional energy sources - rose 40.3%, while total hydrocarbon production rose 2.6% on the same period a year earlier.
Despite being shielded by government from the low prices of oil, YPF admits it needs $200 billion in investment to develop its vast shale fields, but no joint ventures were expected soon because of the international low price situation and the uncertainty ahead of the October presidential election.
YPF, nationalized in 2013, is improving drilling efficiency and developing its Vaca Muerta shale formation in Patagonia so that international companies will invest once prices recover, Chief Financial Officer Daniel Gonzalez said in a conference call with investors.
"I would not expect any significant joint ventures to be announced soon," Gonzalez said. He cited the drop in global oil prices and uncertainty ahead of October's presidential election in Argentina among the reasons.
The biggest joint venture so far was a 2013 pact with Chevron, under which the two companies have put about $3 billion in the Belgium-sized Vaca Muerta formation.
"During the second quarter we connected a total of 46 wells, including 38 verticals and eight horizontal wells, taking the total to 360 shale wells already in production," Gonzalez said.
"We have extended the length of the horizontal sections from 1,200 meters to 1,500 meters, and are now in the process of further extending them up to 2,000 meters" added Gonzalez pointing out to efforts to lower costs.
"Another important improvement regarding horizontal wells is that the costs have been consistently below $14 million a well, including those with 18 fracking stages." YPF had previously said its horizontal wells cost about $14 million per well.