Argentina wins a battle in its ongoing struggle with hedge funds
Tuesday, August 11th 2015 - 07:55 UTC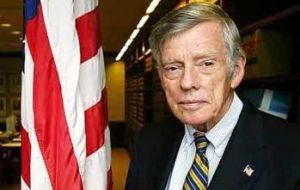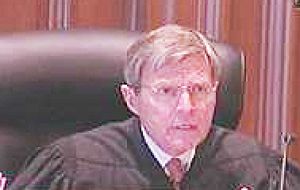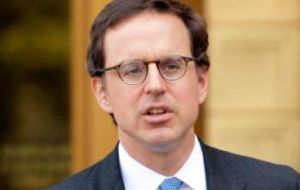 Argentina on Monday won a battle in its ongoing struggle with hedge funds holding sovereign bonds. In this case Argentina managed the reversal of a U.S. judge's ruling that a group of bondholders suing over its defaulted debt said entitled them to $700 million.
The 2nd U.S. Circuit Court of Appeals in New York ruled that U.S. District Judge Thomas Griesa had improperly expanded a class of bondholders who were seeking repayment following the country's $100 billion default in 2002.
Circuit Judge Chester Straub, writing for a three-judge panel, said Griesa must return to a narrower definition of the class, limited to those who have continuously held the eight series of bonds in question, and to hold a hearing to determine the proper amount of damages.
Carmine Boccuzzi, Argentina's lawyer welcomed the ruling, saying the plaintiffs had "repeatedly failed to prove their alleged damages and are not entitled to the overstated judgments" they have sought in court.
The ruling marked the latest development in long-running litigation by creditors seeking full repayment on Argentine bonds following its 2002 default.
The country was again declared in default in July 2014 after refusing to honor court orders to pay $1.33 billion plus interest to hedge funds including Elliott Management's NML Capital Ltd suing for full payment on its defaulted bonds.
Griesa later in June ordered Argentina to pay $5.4 billion to another 500-plus holder of defaulted debt before it could pay the majority of its creditors.
The ruling on Monday came in a related series of lawsuits by creditors seeking to pursue damages as a group in class action lawsuits rather than individually. The creditors initially sought to pursue claims on behalf of all holders of Argentina's bonds in eight bond series.
Griesa granted class action status in 2005 but only on behalf of creditors who continuously held the bonds, a major restriction given secondary market trading in the bonds. He then entered judgment against Argentina for $2.2 billion.
Argentina appealed. In 2010, the 2nd Circuit reversed, saying the judgments were inflated.
Griesa entered judgment again, this time for $700 million, but the 2nd Circuit reversed once more and instructed him to hold a damages hearing and to assess them on an individualized basis if a reasonable approximation as a group was not feasible.
Instead, Griesa in 2014 modified the class definition to encompass all holders of outstanding bonds, as the plaintiffs originally wanted. The creditors subsequently moved for an order blocking Argentina from servicing its debt unless the country paid them $700 million.