Falklands' GDP dropped in 2013 because of lesser oil and gas activity
Tuesday, August 11th 2015 - 07:32 UTC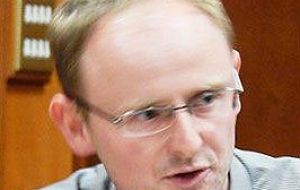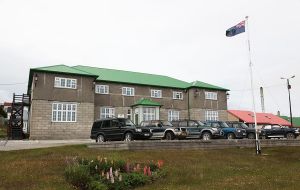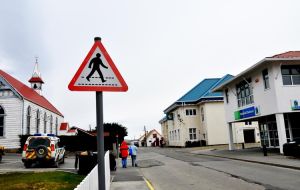 The Falkland Islands Gross Domestic Product (GDP) dropped in 2013 primarily due to lesser oil activity according to a recent Executive Council paper that included updated figures from the FIG Economist Commenting on the paper, according to a report from the latest edition of the Penguin News.
This situation was anticipated in the March 2015, State of the Falklands Islands economy report, which indicated that 2010/2012 were exceptional years because of the oil and gas exploration campaign.
In effect the report pointed out that "the high GDP achieved in 2010-2012 was temporary in nature due to the oil and gas exploration campaign. It is expected that GDP for 2013 will have dropped significantly, by about £50 to £70 million to a level comparable to pre-2010 figures, with 2014 figures on a similar level.
It must be said that according to the figures supplied by the Falklands' economy report, 2012 GDP was £ 198 million; 2011 GDP, £ 164 million; 2010 GDP, £ 174m; 2009, £ 104m; 2008, £ 130m and 2007, £ 121m.
Member of Legislative Assembly (MLA) Michael Poole said this week that: "such fluctuation is not unusual in the Falkland Islands. However, MLAs noted that the Islands' economy continues to be reliant on a small number of industries.
"It was noted that we need to continue to think about diversification in the Economic Development Strategy and also via the Falkland Islands Development Corporation."
Also at the meeting the Head of Policy's paper proposed making it a legal requirement for registered companies to complete an annual business survey.
"The data collected from this survey will be used to produce GDP figures in a more accurate, efficient and timely manner," said MLA Poole.
He added: "As it stands a large amount of time is spent trawling through tax returns for FIG to calculate GDP numbers. It is believed to be in the national interest to look to make this more efficient. However, both the Policy Unit and MLAs are concerned that we do not impose on businesses too much or make reporting too onerous".
"This proposal was therefore agreed in principle, with further detail on the views of the business community to be shared with MLAs." (PN).-