Rousseff gets an extra 15 days to explain she did not doctor public accounts
Thursday, August 13th 2015 - 07:32 UTC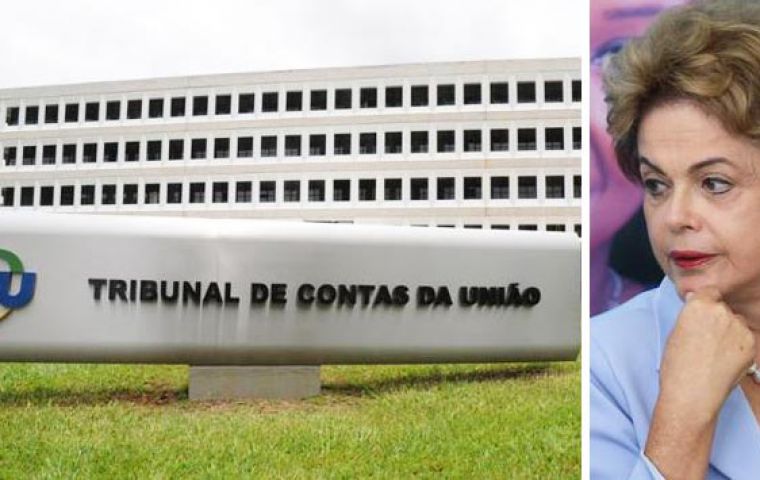 President Dilma Rousseff got an extra 15 days on Wednesday to respond to allegations that she doctored public accounts last year, delaying a decision by a court that could pave the way for the populist leader's impeachment.
The Federal Accounts Court, known as the TCU, granted the extra time and could now delay until September whether to reject or approve Rousseff's handling of the country's budget last year. A rejection could give her opponents legal backing to seek her impeachment for breaching the country's fiscal responsibility law.
Earlier this month, Rousseff delivered a 110-page response to the allegations after the TCU gave her 30 days to present her defense. The court said it adopted a request by lawmakers for Rousseff to have more time to strengthen her defense and respond to new findings made by the court's auditors.
A TCU prosecutor's allegation that Rousseff delayed 40 billion Reais (11bn dollars) in social payments to artificially bolster fiscal accounts is considered the main argument for a possible rejection of the budget, legal experts say.
The president's popularity has been sinking amid an economic downturn. But the extra time granted by the court follows Rousseff's success in striking a deal with the Senate this week to push business-friendly legislation to counter an increasingly rebellious Lower House and is the latest sign that some of the immediate political pressure on her is easing.