"What purpose has the past four years of insults toward Gibraltar served?"
Friday, August 21st 2015 - 06:05 UTC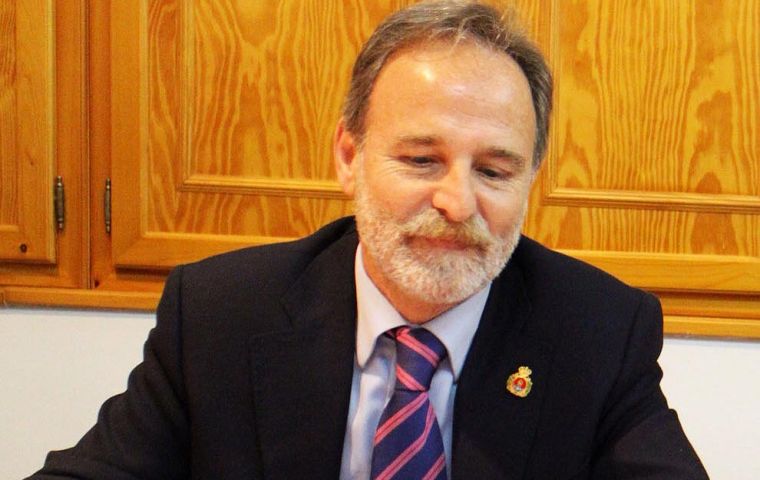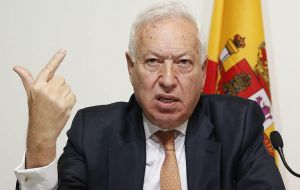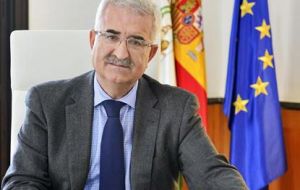 Spain's Foreign Minister, José Manuel García-Margallo, came under flak from the opposition PSOE for his 'frivolous and inappropriate' comments about Gibraltar, which were dubbed 'Francoist' by one Socialist politician, reports the Gibraltar Chronicle.
Salvador de la Encina, PSOE MP for Cádiz province, described as "absolutely unfortunate and inappropriate" a statement made by García-Margallo on Gibraltar earlier this week.
He was reacting after García-Margallo lashed out over the Rock's tobacco sales, which he said could not be justified "even if all the children and Barbary apes in Gibraltar smoked".
Speaking in a television interview on Tuesday, García-Margallo spoke of dialogue even as he attacked Gibraltar's economy and claimed it was harmful to Spain.
"It sounds like a Francoist joke," de la Encina said, questioning how a government minister seeking dialogue could utter such undiplomatic comments. He said García-Margallo was trying to "cover up the absolute failure of his management" of relations with Gibraltar.
"What purpose has the past four years of insults toward Gibraltar served?" de la Encina asked. "Have we achieved improvements for the thousands of Spanish workers in Gibraltar?" "Have we avoided long queues, or improved regional cooperation to make the best of synergies between Gibraltar and the Campo de Gibraltar?"
"Have we avoided disputes and confrontation over the jurisdiction of waters?" and he underlined, "The answer is an outright no".
That sentiment was echoed by Manuel Jiménez Barrios, the vice president of the Junta de Andalucia, who said García-Margallo "makes the mistake of being frivolous" over Gibraltar.
"Instead of making cheap jokes, he has to take the decision and accept the responsibility that dialogue is the only possibility that we have through which to find each other," he told Cadena SER.
Jiménez Barrios said it was not credible for the Spanish minister to talk about technical ad hoc meetings when his government had remained quiet on the issue for over two years.
He said that the Junta would always support the central government on its longstanding claims over Gibraltar, but that it differed on other issues such as border fluidity. He added that Gibraltar and the Campo de Gibraltar were "obliged to understand each other".