World markets plunge on fears of a China-led global slowdown
Saturday, August 22nd 2015 - 08:16 UTC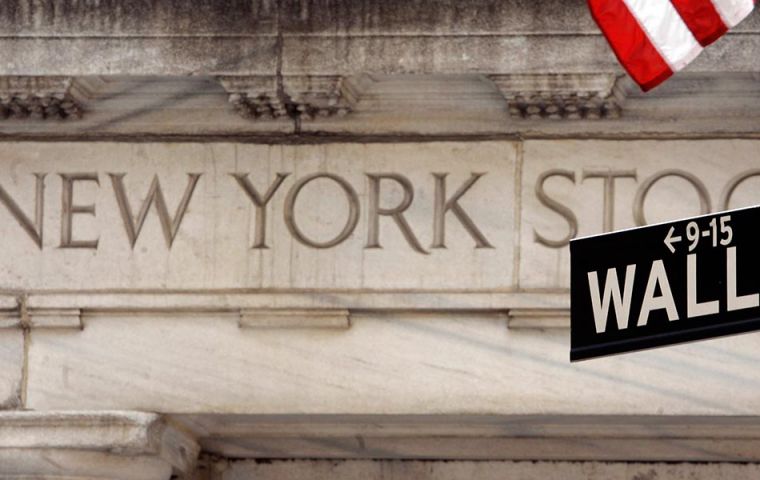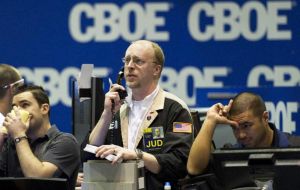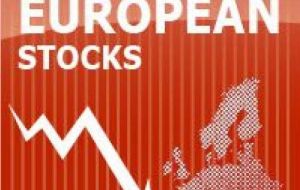 The S&P 500 suffered its biggest daily percentage drop in nearly four years and the Dow confirmed it had entered into correction territory as fears of a China-led global slowdown rattled investors around the world.
A report overnight showed China's manufacturing sector shrank at the fastest pace since 2009, exacerbating worries about the health of its economy and whether the government would take further steps to stem its slowdown.
The Russell 2000 index of small-cap stocks also confirmed a move into correction territory, a 10% decline from its most recent closing high on June 23.
The S&P slumped 5.8% for the week, its biggest weekly percentage decline since September 2011.
The CBOE Volatility index, a measure of the premium traders are willing to pay for protection against a drop in the S&P 500, jumped as much as 48.3% to 28.38, its highest since October. The index also notched its biggest-ever weekly percentage gain.
Many investors anticipate the US central bank to begin to raise interest rates by the end of the year, although expectations for a September hike were tempered by the minutes from the Federal Reserve's July meeting on Wednesday.
The Dow Jones industrial average fell 530.94 points, or 3.12%, to 16,459.75, the S&P 500 lost 64.84 points, or 3.19%, to 1,970.89 and the Nasdaq Composite dropped 171.45 points, or 3.52%, to 4,706.04.
For the week, the Dow dropped 5.8% and the Nasdaq tumbled 6.8%.
In Europe, shares fell to a seven-month low, as growing concerns over China's economy hit world stock markets and many investors remained cautious over the near-term outlook.
The pan-European FTSEurofirst 300 index fell 1.8% to 1,450.18 points, its lowest level since January and on course for its biggest weekly fall of the year.
The euro zone's blue-chip Euro STOXX 50 index fell 1.6% while Germany's DAX declined 1.4%, with the DAX some 17% below record highs reached in April.
Investors across the world were alarmed at the latest Chinese data. The Caixin/Markit manufacturing index showed activity in China's factory sector shrank at its fastest pace in almost 6-1/2 years in August, heightening fears of a slowdown in the world's second-biggest economy.
Meanwhile, Japan's Nikkei fell below the 20,000 mark for a fourth consecutive day to a 3-1/2 month closing low on yet more signs of deceleration in the Chinese economy.
The Nikkei share average dropped 3.0% to 19,435.83 late Friday, its lowest close since May 8, for a weekly loss of 5.3%, the biggest weekly decline since April 2014.