Carlitos Tevez shocked with poverty, causes an uproar in Argentina
Monday, August 24th 2015 - 09:13 UTC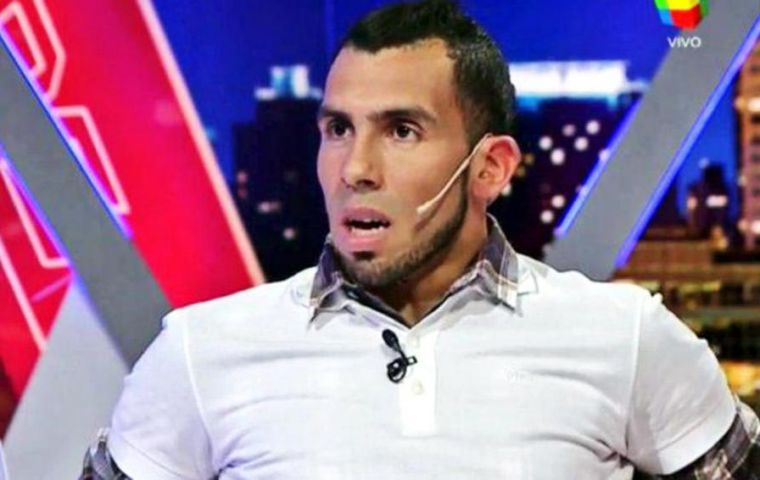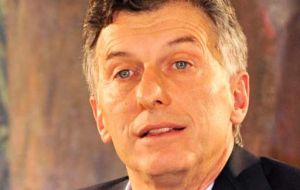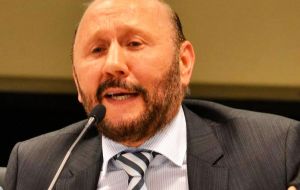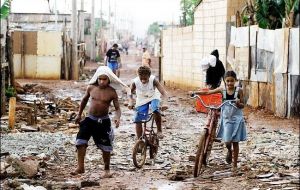 The Argentine football star Carlos Tevez, who played in England, Italy and is now back in Argentina caused a major uproar when during a television interview he said that in the northern province of Formosa he had come across poor people who were literally 'dead hungry'.
Formosa in north Argentina has a significant aboriginal population and its land rights and living conditions have been abused for decades.
In the midst of a political campaign leading to October's general election, several hopefuls immediately reacted. "All my solidarity with Carlitos and my congratulations for speaking out his mind, and describing what he saw", said opposition presidential candidate Mauricio Macri, who also happens to be an ex president of Boca Juniors, the team for which Tevez is now playing.
"Tevez was witness of the poverty we see every day and that hurts us", Formosa opposition lawmaker Ricardo Buryaile said, adding that half the population of the province "live in poverty" and in the province and there "are no genuine jobs, no production, no industries, ..."
Obviously the government of President Cristina Fernandez, whose party rules the province was quick to reply, and governor Gildo Insfran insinuated that Tevez statements were politically intended and motivated, as part of a dirty campaign with a 'prepared script'.
"Many people in the federal capital (Buenos Aires) want to feel they are Europeans", said Insfran in an interview with a local newspaper funded by the ruling Victory Front of President Cristina Fernandez. "They come from other places they look around for a while and then they begin talking as if they knew about the province".
"Formosa has the best wealth distribution rate in Argentina, 0.31. Yes, there are poor people, but so is the fact of this distribution rate, which is an international index, showing it's very well distributed", said governor Insfran who is running for his fifth consecutive re-election, next October.
But an advisor to the Formosa cabinet chief, Jorge Manuel Santander went further and insulted Tevez, telling him in Facebook, "wash your mouth before talking about us, s.o.b.".
"At the airport he was received with flowers, kisses, flags and a crowd full of passion and warmth and he, the 'slum boy turned European' returned that love to our people treating as s...". How much did Macri pay you, you s.o.b. full of s...?"
Tevez statements which triggered such strong controversy took place last Friday when he participated in a television program, "Loose animals". In the interview the star player and striker described the trip with Boca Juniors to Formosa, which is 1.200 kilometers north of Buenos Aires.
"We arrived at the airport en route to the hotel. I like to look around, I like to look at my country. I like doing this. And poverty in Formosa is very, very large and extended. I was looking out and then suddenly we come across a huge wall and in we go to the hotel. It was Las Vegas!!! with casino, and everything. And you walked out of that huge wall and there were people literally dead hungry", recalled the former Juventus and Manchester City player.
Tevez statements were quickly picked up and replicated in the social networks, where opinion was divided among those who support him and his detractors.
The fact is that the Argentine government ceased to publish poverty stats in 2013, and according to the latest release from the first half of that year, poverty included 4.7% of the Argentine population, while 1.4% were living in indigence conditions.
However other data increases those percentages six-fold, particularly the Social Debt barometer from the Argentine Catholic University, which last July reported that poverty in the country was up to 28.7% of the 40 million population and indigence to 6.4%. In other words some 12 million Argentines, in one of the countries' most gifted with natural resources, lives in poverty. Good strike for Carlitos Tevez.