Blatter says he is 'clean' and denies systematic bribery in FIFA
Wednesday, August 26th 2015 - 05:47 UTC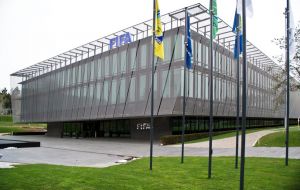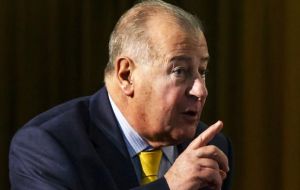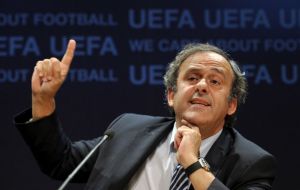 With FIFA reeling from the most damaging corruption crisis in its 111-year history, (14 FIFA officials and marketing executives were indicted by US justice authorities in May over a $150 million bribery scandal), Sepp Blatter denied that FIFA was corrupt to the core.
"But that's not true. This institution is not corrupt. There's not general organized corruption," the FIFA ruling chief told the BBC in a wide-ranging interview.
"There is no corruption in football, there is corruption with individuals, it is the people."
The 79-year-old has led world football's governing body since 1998. He was re-elected in May but decided to lay down his mandate four days later, firing the starting gun on the race to succeed him.
The FIFA presidential election at the Extraordinary Congress in February in Zurich will elect his successor.
Blatter is clearly using the time left in office to try and restore his battered reputation and enhance his tarnished legacy, while a reforms commission seeks to overhaul FIFA's governance. Reform proposals will be put to a vote at the congress.
"I know what I have done, what I have not done. I have my conscience. I am clean. I know I'm an honest man," he told the BBC's Richard Conway. "I am not a worried man."
He blamed some of FIFA's corruption problems on the election of members of the FIFA Executive Committee, chosen by their confederations not by congress.
"I should be morally responsible for them?," he said when asked about former FIFA ExCo member and CONCACAF secretary general Chuck Blazer, who recently pleaded guilty to charges including racketeering, income tax evasion and money laundering.
"I cannot be morally responsible for them."
Amid two separate investigations into allegations of corruption at FIFA – one by the US Department of Justice – which said FIFA has presided over a "World Cup of fraud" – the other a Swiss probe into the awarding of the 2018 and 2022 World Cups, Blatter was on the defensive.
Blatter claimed "FIFA was the suffering party".
"We are looking forward, we are defending. I am specifically defending FIFA," Blatter said of his and FIFA's cooperation with US and Swiss authorities.
The former IOC director general heading FIFA's reform commission Francois Carrard, which meets Sept. 2-3 in Berne, Switzerland, on Monday sprung to the defense of Blatter. ""This man has been unfairly treated," he told Swiss newspaper La Matin Dimanche. "And if we talk about corruption… I have the whole U.S. proceedings on my table. In the indictment, there is not one word against him. Nothing."
Blatter said he was leaving the game in a better position than when he started at FIFA 40 years ago. "The game is exceptionally good," he said, taking credit for developing women's football.
On his successor, he had little to say.
UEFA president Michel Platini is the favorite to win the election on Feb. 26. Korea's former FIFA vice president Chung Mong-joon has also entered the race. Blatter declined to comment on Platini's chances, saying his opinion didn't matter as it was the congress who decided.