Guatemala Supreme Court approves impeachment of president Otto Perez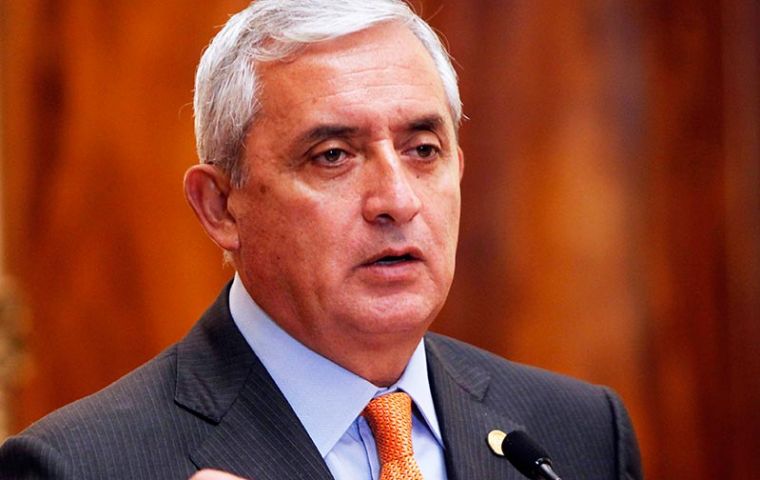 The Guatemalan Supreme Court approved a request by the country's attorney general to impeach President Otto Perez over his suspected involvement in a racket to siphon customs revenue from the government, and passed the matter to Congress for approval.
A number of corruption investigations have devastated Perez's cabinet and led to the resignation in May of Vice President Roxana Baldetti.
On Sunday, Perez angrily dismissed corruption allegations that have been leveled against him by prosecutors, and he adamantly said he would not resign despite mounting pressure on the government and calls for his impeachment as a presidential election looms, 6 September.
Guatemala's attorney general and a United Nations-backed anti-corruption body known as the CICIG sought to impeach Perez on Friday after months of investigation into the racket known as La Linea, or "the line," after a phone hotline that was used in the scandal.
Perez's conservative administration has spent much of this year mired in public protests and scandals over corruption allegations against senior officials, several of whom the retired general fired during a cabinet purge in May.
Earlier this month, Perez scraped through a vote in Congress that would have stripped him of immunity from prosecution. More than half of Guatemala's 158-member Congress voted to lift Perez's immunity, but the total fell short of the two-thirds' majority, or 105 votes, needed to carry the motion.
A first round of voting to elect his successor is due in September and Perez is barred by law from seeking re-election.