'If necessary', Lula da Silva will be in the 2018 president election
Saturday, August 29th 2015 - 05:25 UTC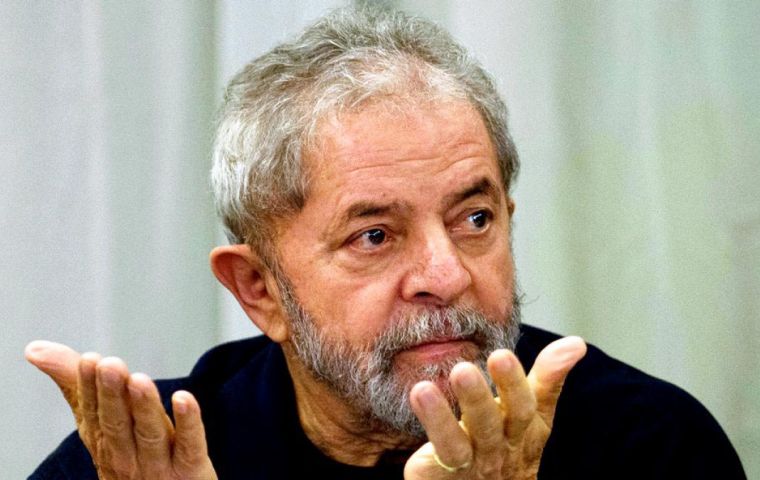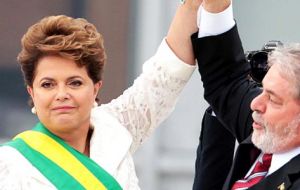 Former two-term President Lula da Silva acknowledged Friday that he is weighing the possibility of seeking to return to Brazil's highest office in the 2018 elections. "I can't say that I am or that I'm not (a candidate)," Lula said during an interview with Radio Itatiaia.
Lula's name has been publicly proposed by several colleagues of his Workers Party, or PT, to be on the ballot in the election that will choose the successor of PT incumbent Dilma Rousseff, whose second term ends in 2018.
"If the opposition thinks it's going to win, that this will be no contest and that the PT is finished, you can be sure of the following: if it's necessary, I'll be in the race," Lula said.
After winning the 2002 and 2006 elections, Lula successfully championed the candidacies of his designated successor, Rousseff, in the elections of 2010 and 2014.
However, for some time there has been speculation about the ex-president being the next president, particularly in recent months due to Rousseff's plunge in popularity amid the country's ongoing economic crisis.
Some segments of the opposition have even called for Rousseff's impeachment.
"I don't believe in Dilma's impeachment; I believe the difficulties we're going through will be overcome to the extent that the economy begins to recover and the programs announced by the president start getting results," Lula said.
"No one wants another coup in this country," he said in reference to the April 1964 putsch that ushered in 21 years of repressive military rule.
Lula, a co-founder of the PT, invited the opposition to wait until 2018 to "democratically" dispute the presidential election.
Lula made the statement just a day after an opinion poll indicated that he would lose the election against any of the three potential candidates of the main opposition party, the PSDB.
With regard to the scandal involving state oil company Petrobras, Lula regretted that "there were people in the PT who made mistakes."