Norway is testing the world's first electric fishing vessel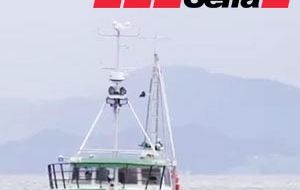 Norwegian boat builder Selfa Arctic AS is now supplying the world's first electric fishing vessel. In effect Norwegian fishing company Øra AS has order the world's first electric fishing vessel, which has been under construction since last autumn.
The vessel model Selfa El-max 1099, which will be named the Karoline, is in line with Øra's compromise to decrease CO2 emissions and, at the same time to modernize its fishing fleet. Reports indicate that the vessel will be included in the company's fishing operations from September 2015.
The new vessel has a built-in 195kW battery pack and an electric propulsion motor, This enables a 100% emission free fishing operation. While docked, the vessel will be charged through a 63 Amps 220 system, taking approximately six to eight hours to charge.
The new vessel will perform fishing operations without emitting any CO2 and also will run producing less noise and vibration than a traditional fishing vessel.
The "Karoline" will be powered by a Corvus lithium polymer Energy Storage System (ESS) integrated with a Siemens propulsion system. The 11 meter electric vessel will have a 195 kWh ESS consisting of 30 Corvus AT6500 lithium polymer battery modules. The fishing boat, designed to operate entirely on Corvus battery power over a planned 10-hour working day, will also have a small 50kW auxiliary generator and can be charged overnight by plugging into the electrical grid.
"We have been working on this electric boat design for some time, and Corvus batteries are part of the design solution. Their innovative battery technology enables the vessel to meet the needed performance specifications, that is, to operate electrically for a full fishing day." Said Erik Ianssen, Selfa Arctic AS President & CEO. "With successful sea trials completed we are planning serial production of the vessel".