Malvinas Argentine veterans demand justice of abuse suffered at the hands of their officers
Tuesday, September 1st 2015 - 03:58 UTC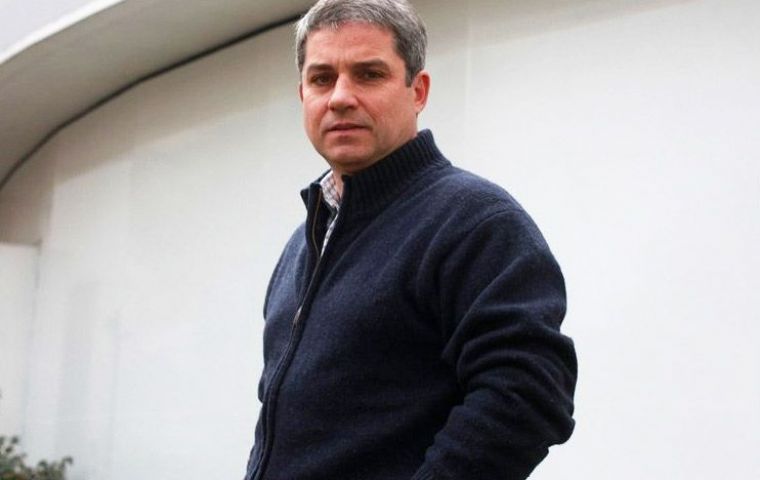 Argentine Veterans from the 1982 Malvinas war will continue to voice their condemnation of abuse suffered at the hands of their superior officers as a legal team reiterate their demands for recognition and justice before federal courts in Río Grande on Monday.
Led by the President of the National Commission for Malvinas Veterans (CECIM) Ernesto Alonso, the ongoing case, which was submitted to the Inter-American Commission on Human Rights (IACHR) earlier this year, will be accompanied by further evidence supporting their testimonies.
The new material collects from previously classified military documents, made public by a presidential decree earlier this year which, following statements made by President Cristina Fernández at the opening of the congressional year in March, demanded a disclosure of all previously secret military files relating to the 1982 war.
The files in use by the group reportedly support the veterans own accounts of abuse suffered under the command of both high-ranking and non-commissioned officers of the Argentine military during the Malvinas war.
They are also expected to give evidence of the significant lengths taken by the military authorities involved to suppress any information of the abuse surfacing in the wake of the brutal but short war which resulted in the deaths of 649 Argentines and 255 British soldiers.
The CECIM campaign, now over eight years long, is based on first hand testimonies of veterans of the conflict who recounted various levels of systematic abuse at the hands of their superior officers including beatings, starvation, torture with electricity and the execution of conscripts during the war.
The original probe launched by CECIM into the allegations dates back to 2007 when it was first submitted to Lillian Herraez and the Rio Grande federal courts which will hear the renewed demands for justice and latest evidence amassed by CECIM.
The case followed a winding course which included many setbacks, not least in 2009 when the Federal Criminal Cassation Court, while accepting that at least 85 crimes were committed by Argentine officers on the Islands during the war, said that they could not be classed as crimes against humanity, effectively ending the first CECIM torture probe.
In February, the Supreme Court rejected an extraordinary request filed by CECIM that sought to reactivate the probe into cases of torture committed by Argentine officers in progress since 2009.
Such setbacks slowed the legal process and prompted the CECIM to turn to international law and the IACHR in April of this year, though with the new material made available by the presidential decree, this week's new submittal of evidence provides another platform through which the veterans and CECIM's legal team hope to pursue the case. (BAH)