Petrobras increases price of LPG by 15%, the first adjustment in 13 years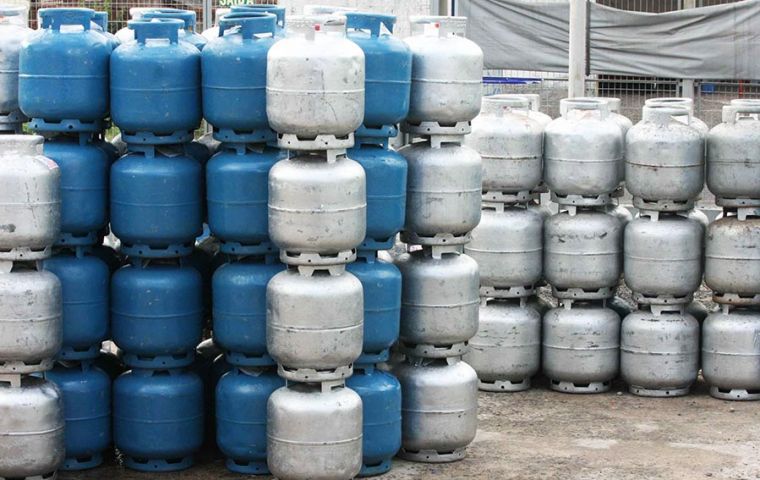 Brazil's Petrobras announced late Monday that it would raise the wholesale price of liquefied petroleum gas (LPG) by 15% effective Tuesday, the first price adjustment for the essential cooking gas in 13 years. The move is part of efforts by Petrobras to reduce losses on fuel sales, a company Petrobras source said.
The increase also comes as Brazil's government struggles to cut spending, hold down inflation and restart an economy hamstrung by a plunge in world commodity prices and a corruption scandal that has partly paralyzed its oil industry and major construction firms.
"With retail prices uncontrolled, the market will have freedom to fix them and the increase at the refinery will increase pressure on the cost of LPG for consumers," Sindigas, a national association of LPG distributors, said in a statement.
The gas, sold in standard and ubiquitous steel bottles holding up to 13 kilograms of LPG, is essential for cooking and heating for millions in Brazil without access to piped natural gas or steady electricity supplies.
Because of its importance to many lower-income families and relatively large position in Brazil's benchmark consumer price index, the price of LPG for residential consumers has long been controlled by the government.
It is one of three fuels, along with gasoline and diesel, that Petrobras has long been forced to partly subsidize, causing losses for its refining division. With Petrobras' refineries only able to supply 60% to 65% of the domestic needs for the fuel, which is essential to tens of millions of Brazilians, Petrobras must import much of Brazil's LPG at a loss.
Petrobras sources said the impact on consumers will be minimal, resulting in a final retail increase in the cost of gas of 3% to 4%, or about 2 Reais (55 cents).