Brazilian industrial production plummets in July: 8.9% from a year earlier
Thursday, September 3rd 2015 - 08:30 UTC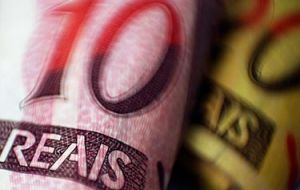 Brazil's industrial production plummeted in July and fell well below economists' worst predictions. Industry output sank 1.5% in July from June in seasonally adjusted terms and was down 8.9% from a year earlier, the Brazilian Institute of Geography and Statistics, or IBGE, said Wednesday. The IBGE also revised June's drop to 0.9% from 0.3% from the previous month.
The median forecast in a survey of economists by the local Agência Estado newswire had called for industrial production to contract 0.1% in July from June; the worst estimate foresaw a drop of just 0.6%.
"Pretty shocking" is how London-based Capital Economics described the latest figures. The firm called the July industrial production an "ominous first sign that the country's recession will extend into the second half of the year."
Output of capital goods and intermediate goods contracted by 1.9% and 2.1%, respectively, the IBGE said, suggesting that Brazilian factories weren't in any hurry to pick up the pace from July. That was also the takeaway from Brazil's latest purchasing managers index, an early indicator on the manufacturing sector, which sank to a 47-month low in August.
Brazil's real, once considered among the world's most overvalued currencies, has lost some 45% of its value against the dollar in the past three years. Most of that decline has come since January as prospects for the economy dimmed.
Local manufacturers, whose output has been largely stagnant since 2010, used to complain that the strong Real was holding them back by making imports cheaper and their exports less competitive. But IBGE data show that manufacturing production has in fact fallen faster than broader industry over the past year despite the currency's decline, suggesting that their lack of competitiveness lies elsewhere.