Rousseff leads Independence Day celebrations with tight security and no speech fearing pot banging
Tuesday, September 8th 2015 - 06:01 UTC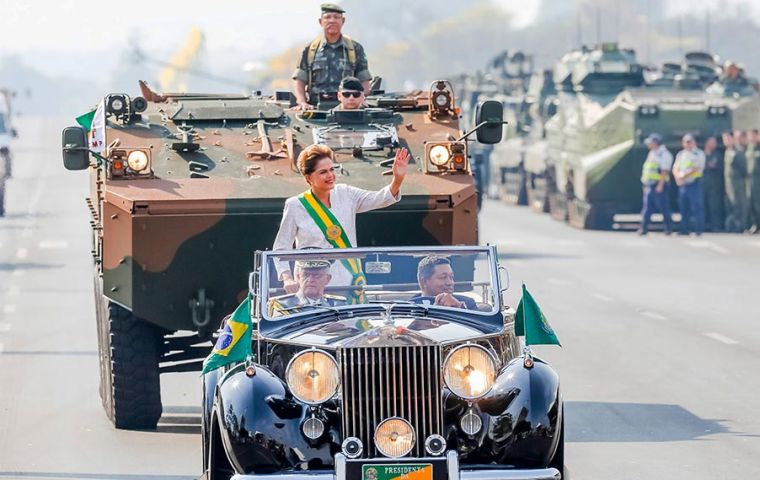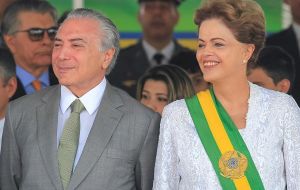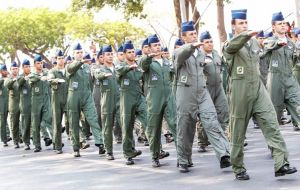 Brazilian Independence Day celebrations were marked Monday by the extra security surrounding President Dilma Rousseff during the ceremonies in Brasilia. Rousseff, in the official Rolls Royce with the top down and wearing the presidential ribbon, led the military parade for 2 kilometers before taking part in the program of events prepared by the armed forces.
Rousseff's security was increased following the report by pro-government lawmaker Paulo Pimenta about a message threatening the president with death that was posted on YouTube by a former opposition candidate for Congress.
The president did not give a speech, and the traditional address on national radio and television was reduced this year to a message on social networks, in order to avoid, according to sources close to Rousseff and cited in the press, the massive banging of pots and pans that was heard during some of her other speeches.
Rousseff faces a tough situation this year with official projections of a 1.49% contraction of the economy and with inflation expected to reach 9%, plus a political crisis aggravated by cases of corruption within the state-run oil company Petrobras that has demolished the reputation of her Workers Party.
With an approval rating of 7%, according to the latest surveys, Rousseff governs with a fragmented Congress in which her main ally, the PMDB party of Vice President Michel Temer, is divided.
While Rousseff took part in the official ceremonies together with other authorities, demonstrations were held near the Esplanade of Ministries both for and against the government.
In Brazil's two largest cities, Sao Paulo and Rio de Janeiro, military parades and events went off without incident in celebration of the nation's 193 years of independence.
Doing the rounds on social networks over the past week were a number of calls to join anti-government marches on Monday like the massive ones held earlier this year, but they failed to get anything like the same response.