No end to Brazil's bad news: two consecutive years of recession ahead
Wednesday, September 9th 2015 - 08:10 UTC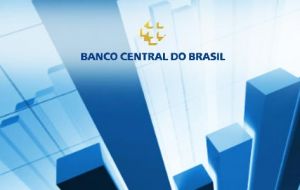 Analysts expect Brazil's economy to contract by 2.44% this year, marking the worst performance since 1990, and inflation will hit 9.29%, the Central Bank said Tuesday. The latest figures represent a downward revision from last week, when analysts expected Latin America's largest economy to contract by 2.26% and inflation to come in at 9.28%.
The GDP estimates come from the Boletin Focus, a weekly Central Bank survey of analysts from about 100 private financial institutions on the state of the national economy.
Analysts' pessimism rose following the government's release last month of a report showing that the GDP contracted 1.9% in the second quarter on top of a decline of 0.70% in the first quarter, meeting the technical definition of a recession.
Economists define a recession as six consecutive months of negative GDP. Analysts were forecasting a contraction of 1.97% until four weeks ago, but the numbers have been revised downward for two months. The government, for its part, expects the economy to contract by 1.49% this year.
Brazil's economy is headed for its worst economic performance since 1990, when it contracted by 4.35%.
Analysts also turned more negative on the outlook for 2016, when they expect the GDP to contract by 0.50%. Last week, they expected Brazil's economy to contract by 0.40% next year.
If the forecasts prove accurate, it will be the first time that Brazil experiences two consecutive years of recession since records started being kept in 1948.