Brazil loses investment-grade credit rating, with outlook remaining negative
Thursday, September 10th 2015 - 07:52 UTC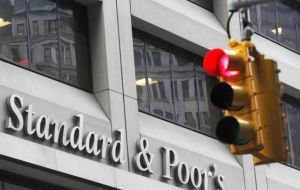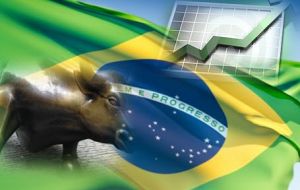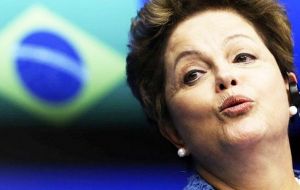 Standard & Poor's has stripped Brazil of its investment-grade credit rating, further hampering President Dilma Rousseff's efforts to regain market trust and pull Latin America's largest economy out of recession.
The faster-than-anticipated downgrades, which will likely rock Brazilian financial markets on Thursday, is a major setback for Rousseff as she tries to kick-start the economy and shore up public finances that many investors fear have spiraled beyond her government's control.
S&P cut Brazil's rating to BB-plus, which denotes substantial credit risk, from BBB-minus. The outlook on the new rating remains negative, which means additional downgrades are possible in the near term.
The stripping of investment grade status, which Brazil won in 2008, represents the loss of a key instrument that solidified Brazil's emergence as an economic power during a decade-long commodities boom that fizzled in recent years.
The downgrade is expected to increase borrowing costs for the government and Brazilian companies. It will also cause Brazilian assets to lose valuable funding because many investors are not allowed to buy or hold onto investments that are not rated investment grade.
S&P said its decision was based on the mounting political problems that have muddled economic policy.
These problems, S&P said, have been weighing on the government's "ability and willingness" to submit a 2016 budget consistent with the significant policy fixes Rousseff promised after she won re-election last year.
When Brazil first got the coveted investment-grade stamp from S&P, after decades of financial volatility, it was considered a star among developing nations.
Leveraging soaring export and tax revenue at the time, the ruling Workers' Party broadened generous social welfare programs and encouraged lending by public banks, fueling a prolonged consumer boom.
Combined, the measures lifted 40 million people out of poverty. Once Rousseff took office, however, the economy began to slow down sharply and last quarter it officially entered a recession, with similar prospects for the rest of the year and in 2016.