OAS supports holding first round of presidential election in Haiti on 25 October
Tuesday, September 15th 2015 - 09:58 UTC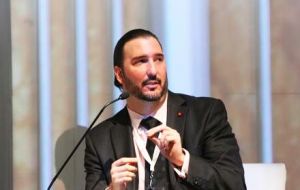 The Organization of American States (OAS) supports holding the first round of presidential elections in Haiti on the scheduled date of October 25, and for that reason, the Director of the Department for Electoral Cooperation and Observation (DECO), Gerardo de Icaza, on Monday travelled to the Caribbean country.
De Icaza, who flew instructions from the Secretary General of the OAS, Luis Almagro, will hold high-level meetings with the electoral authority and political actors in Port-au-Prince in support of the holding of the upcoming elections.
In addition, the Chief of the Electoral Observation Mission (EOM) to the elections, former Brazilian Foreign Minister Celso Amorim, will make a preliminary visit to Haiti on September 21, during which he will be accompanied by the Deputy Chief of Mission, Cristobal Dupouy, in preparation for the Mission which will be deployed throughout the country to observe the October 25 elections.
Moreover, to continue strengthening the electoral process ahead of the first round of voting in the presidential elections, the EOM/OAS has delivered recommendations of an operational nature based on observations during the August 9 elections to the Provisional Electoral Council (CEP).