Guatemalan runoff on 25 October between a comedian and a former first lady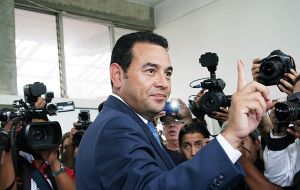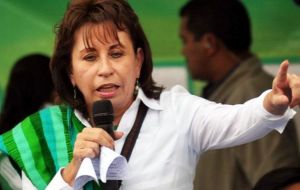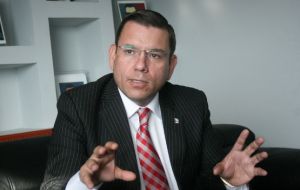 Guatemalan officials confirmed Tuesday that comedian and surprise presidential frontrunner Jimmy Morales will face former first lady Sandra Torres in a run-off on October 25. The announcement capped a dramatic first-round vote rocked by the outgoing president's resignation and arrest on corruption charges, and a down-to-the-wire battle for the second spot in the run-off.
Morales, an actor famous for playing a simpleton who nearly becomes president, won the first round on September 6 with 23.99% of the vote, according to the official results released Tuesday.
After days of uncertainty over which rival he would face in the second round, officials said Torres, the ex-wife of former president Alvaro Colom (2008-2011), had edged millionaire businessman Manuel Baldizon, winning 19.75% to 19.38%.
Morales, 46, is running for conservative party FCN-Nacion. Torres, 59, is standing for social democratic party UNE.
Baldizon, a conservative lawyer who led in the polls for much of the campaign, had withdrawn from the race Monday, alleging fraud.
Despite Morales's surge to the lead in the presidential race, Torres's UNE and Baldizon's Lider party gained the most votes in the congressional race.
The campaign was upended by allegations that outgoing president Otto Perez, who was not seeking re-election, orchestrated a scheme in which businesses bribed corrupt officials to give them illegal discounts on their customs duties.
After months of virulent protests, he resigned four days before the election after Congress stripped him of his immunity and a judge issued a warrant for his arrest. He is currently in jail awaiting trial, as is his former vice president, Roxana Baldetti, also charged in the investigation.