VW shares plunge 20% following emissions' scandal; fines could reach 18bn dollars
Tuesday, September 22nd 2015 - 06:37 UTC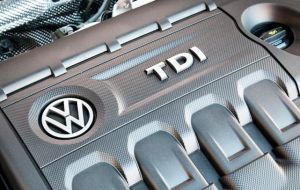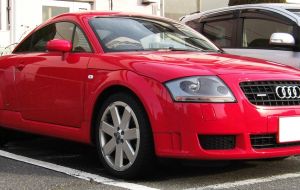 Shares in German auto giant Volkswagen (VW) fell more than 20% in morning trading at the Frankfurt stock exchange on Monday in reaction to revelations that some of its diesel cars in the United States had been fitted with software that gave false emissions data.
In a statement on Sunday, the carmaker had said that the US Environmental Protection Agency (EPA) and the California Air Resources Board (CARB) had "detected manipulations that violate American environmental standards" while testing VW diesel cars.
CEO Martin Winterkorn issued an apology and said he had ordered an external investigation into the matter. "The board of management takes these findings very seriously. I personally am deeply sorry that we have broken the trust of our customers and the public," Winterkorn said.
Meanwhile, the Volkswagen Group has ordered its dealers in the United States to halt all sales of the latest diesel models of its Volkswagen and Audi brands.
The EPA said last Friday the software in these models deceived regulators measuring toxic emissions. Cynthia Giles, an enforcement officer at the EPA, said the cars in question "contained software that turns off emissions controls when driving normally and turns them on when the car is undergoing an emissions test".
On the road, the cars were emitting as much as 40 times the level of pollutants allowed under clean air rules, Giles added.
Volkswagen could face civil penalties of $37,500 for each vehicle not in compliance with US federal clean air rules. Some 482,000 four-cylinder VW and Audi diesel cars sold since 2008 are involved in the allegations.
If each car involved is found to be in noncompliance, the penalty could amount to $18 billion, an EPA official confirmed during a telephone conference on Friday.
VW CEO Martin Winterkorn said the German carmaker would fully cooperate with US regulators, and added that the company would "not tolerate violations of any kind of our internal rules of law."
According to Ferdinand Dudenhöffer, automobile expert with Germany's Duisburg-Essen University, the chief executive is part of VW's problem and not the solution. He assumes Winterkorn must have known about the manipulations.
"This component has received official clearance for all markets from the VW Development Department. The head of this department is Martin Winterkorn," Dudenhöffer told DW.
"VW's board of directors needs to go on the offensive during a meeting scheduled for Friday to stem the fallout of the scandal. But this can only be achieved without CEO Winterkorn, I believe," he added.
Bärbel Höhn, the head of the German parliament's environment commission, also said she thinks the deceptive software device couldn't have been installed without the CEO's approval.
Höhn, a member of the environmentalist Greens Party, added she wouldn't be surprised if other carmakers are also found to have resorted to manipulations to meet tightened emissions standards in the United States and Europe.