Risk of 'corralito' (freeze of bank accounts) if Catalonia secedes from Spain
Wednesday, September 23rd 2015 - 10:11 UTC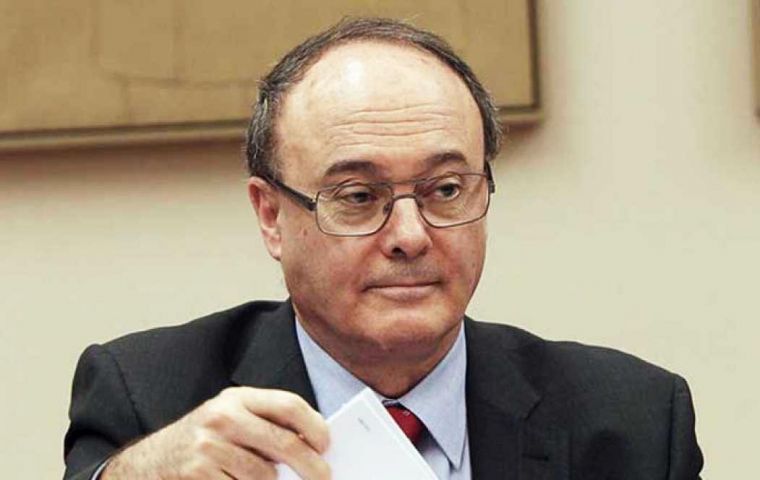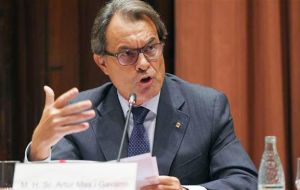 Bank of Spain governor Luis María Linde on Monday stated that if Catalonia secedes from Spain, there could be a risk of a corralito, the popular term for economic measures that include a freeze on clients' accounts, with the aim of halting a potential bank run.
At a Europa Press breakfast meeting with the media on Monday morning, Linde alluded to situations seen in Latin American countries and most recently in Greece, where capital controls limited people's ability to access their own assets.
But the governor also underscored that for Catalonia, this situation is "a highly unlikely prospect."
Residents of Spain's richest region are due to go to the polls on Sunday, to vote in elections that have been positioned by politicians as a de facto referendum on independence. Artur Mas, the current regional premier, has stated that if pro-independence parties win a majority of seats in the regional parliament, they will have a mandate to push ahead with plans to secede from Spain.
In such a scenario, the newly independent state would no longer have access to European Central Bank financing, and would also automatically leave the Euro zone, said Linde.
Asked about the viability of the Catalan economy in the context of a go-it-alone state, Linde went no further than saying that "there are smaller countries out there."
In 2013, the head of Spain's central lender had warned that independence would lead Catalan banks to bankruptcy. Also in 2013, a report commissioned by the Catalan government warned about the risks of a corralito in the event of a breakaway from Spain.
Drafted by the Catalan Advisory Council for National Transition ahead of the November 2014 informal referendum on independence, the study was one of around 20 documents commissioned in connection with the independence bid.