Brazil unemployment up for eighth month running; double December's rate
Sunday, September 27th 2015 - 09:27 UTC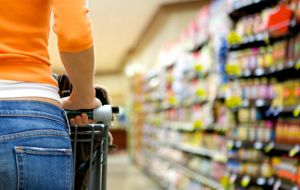 Brazil's unemployment rate rose for an eighth straight month in August to the highest in over five years, although the increase was slightly smaller than markets expected. The non-seasonally adjusted jobless rate rose in August to 7.6%, from 7.5% in July, statistics agency IBGE said.
Rising unemployment has dragged consumer confidence down to record lows, in a vicious cycle that has hampered demand and worsened both Brazil's recession and the government's budget crisis. Consumer confidence fell to 76.3 in September from 80.6 in August, according to a private survey released this week.
The unemployment rate has nearly doubled from a record low of 4.3% in December, pushed up by hundreds of thousands of layoffs in the manufacturing and service sectors as Brazil's economy heads into a deep and probably long recession.
The number of Brazilians with jobs in the six major metropolitan areas surveyed by IBGE fell 1.8% from August 2014 to 22.7 million. The tally of people who unsuccessfully looked for work jumped 52% from the same month a year earlier to 1.9 million.
Wages increased in August, though not by enough to offset the losses caused by steadily rising inflation, currently at 9.57% on a trailing 12-month basis. Salaries discounted for inflation gained 0.5% from July to 2,185.50 Reais ($520.39). They fell 3.5% from August 2014. Brazil's economy is expected to shrink 2.7% this year, according to the central bank.