Shell stops Arctic oil exploration following 'disappointing' results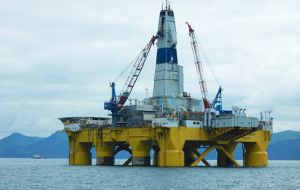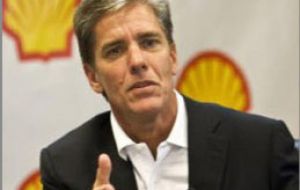 Royal Dutch Shell has stopped Arctic oil and gas exploration off the coast of Alaska after "disappointing" results from a key well in the Chukchi Sea. In a surprise announcement, the company said it would end exploration off Alaska "for the foreseeable future".
Shell said it did not find sufficient amounts of oil and gas in the Burger J well to warrant further exploration. The company has spent about $7bn on Arctic offshore development in the Chukchi and Beaufort seas.
"Shell continues to see important exploration potential in the basin, and the area is likely to ultimately be of strategic importance to Alaska and the US," said Marvin Odum, president of Shell USA.
"However, this is a clearly disappointing exploration outcome for this part of the basin."
Environmental groups oppose Arctic offshore drilling and say industrial activity and more greenhouse gases will harm polar bears, walrus and ice seals.
Over the summer, protesters in kayaks unsuccessfully tried to block Arctic-bound Shell vessels in Seattle and Portland, Oregon.
Shell said it would take financial charges as a result of halting exploration, which it would disclose during its third quarter results. The company has existing contracts for rigs, ships and other assets.