Falklands launches on-line shopping service for philatelic products
Wednesday, September 30th 2015 - 07:12 UTC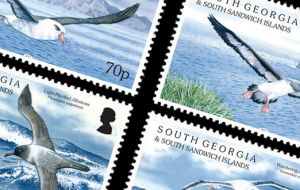 The Falkland Island Government and Falklands Post Service Ltd have announced the launch of our new on-line shopping service for philatelic products.
In addition to an extensive range of philatelic products relating from the Falkland Islands, the website also has the full range of products from South Georgia and British Antarctic Territories.
This now includes Year Packs for all territories from 2014 onwards.
Andrea Clausen, Managing Director of Falkland Post Service said: "This is a really exciting development for our joint venture with the Falkland Islands Government. It means that customers from around the world are able to browse and purchase philatelic products that capture an essence of the unique wildlife, history and landscapes in this part of the South Atlantic".
The website can be found at www.falklandstamps.com