Gibraltar's new governor is a former Royal Marine, who takes office in early 2016
Saturday, October 3rd 2015 - 07:37 UTC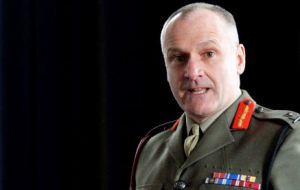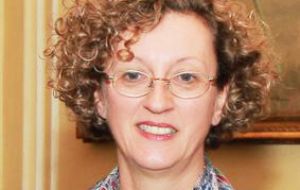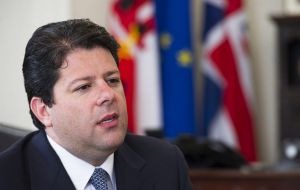 In a press release issued by the Foreign and Commonwealth Office on October 1, it was announced that the new Governor of Gibraltar would be former Royal Marine Lieutenant General Edward (Ed) Davis CB CBE.
The Royal Marine will succeed Sir James Dutton, who stepped down just two years into a three-year stint. Lieutenant General Davis, 52, born in Herefordshire, will take up his position in early 2016.
He comes with a very impressive record, which includes having been Deputy Commander of NATO forces in Turkey, Commandant General of the Royal Marines and UK Amphibious Forces, and between 2007 and 2010, he was Chief of Staff of UK Special Forces.
Deputy Governor Alison MacMillan will assume the functions of the governor until his arrival.
The Chief Minister, the Hon Fabian Picardo QC, said: "I am delighted at the news of Lieutenant General Davis' appointment by Her Majesty as the next Governor and Commander in Chief of Gibraltar.
"Like many others I am proud of the long history that Gibraltar has enjoyed with the Royal Marines. I have no doubt that the whole of Gibraltar will be very happy with this appointment and will join me in welcoming Lieutenant General Davis and his wife to the rock in January."
In related news Spanish Foreign minister Jose Manuel Garcia Margallo at a speech to the United Nations General Assembly took the opportunity to include a call for the resumption of bilateral talks with the UK over Gibraltar.
He described Gibraltar as the last colony in Europe and said his government wanted to discuss its decolonisation bilaterally with Britain, in accordance with past UN resolutions and the 1984 Brussels Agreement.
Margallo also mentioned the principle of territorial integrity, saying this was essential to guarantee peace. Although his observation could well be taken as a reference to the Catalonian independence 'vote', the territorial integrity argument has also been used by Spain to justify its sovereignty claim over Gibraltar.
Interestingly, the same rationale does not appear to be used with regards to Ceuta and Melilla, both of which are governed by Spain and are situated within North Africa.