Rousseff's main coalition ally, "110 satisfied" with latest changes, but 'there's some fat left'
Saturday, October 3rd 2015 - 07:55 UTC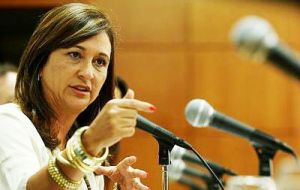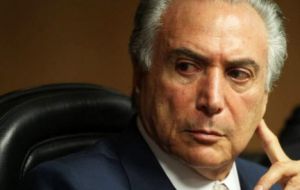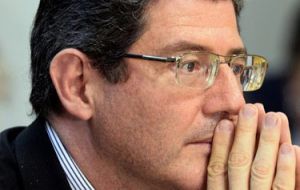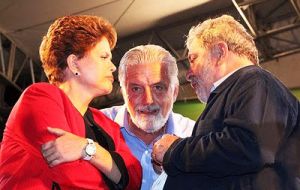 Brazil largest party, main ally and pillar of President Dilma Rousseff's fragile coalition said it was "110% satisfied" with the changes announced on Friday: reducing cabinet posts from 39 to 31, slashing thousands of coveted jobs for political appointees and cutting her salary and that of the vice president by 10%.
"We're 110% satisfied, but there's even some fat left" said Agriculture minister Katia Abreu, leading member of PMDB, and representative of the all powerful agro-business lobby in Rousseff's cabinet.
The moves by the beleaguered Rousseff, which reduce the number of cabinet ministries and extend the pay cut to the vice president, Michel Temer, and all of her ministers, reflect how the president is scrambling to reassemble a fragmented coalition as her governing Workers Party reels from a bribery scandal involving Petrobras, the national oil company.
Economists contend that Rousseff's actions will result in largely symbolic savings, because Brazil's budget deficit has ballooned amid a severe economic crisis. After the pay cut, her salary will be about $90,000 a year. Other presidents in the region have pursued similar reductions, the last of which Michelle Bachelet, and her cabinet and top advisor, who froze an incoming increase as of this month.
With Rousseff facing dismal approval ratings and calls for impeachment, the overhaul might buy her some time to rebuild influence, political analysts said. Behind the scenes of the reshuffle, her powerful predecessor and mentor, Lula da Silva, is reasserting his sway by placing a confidant, Jaques Wagner, as Ms. Rousseff's chief of staff.
At the same time, PMDB, Brazilian Democratic Movement Party, which controls both houses of Congress, is boosting its own power by now occupying seven ministries, up from six.
By ceding more power to the PMDB, Rousseff is seeking to build support in Congress for the approval of contentious spending cuts sought by her finance minister, Joaquim Levy. Leaders of the PMDB, which is also grappling with fallout from the Petrobras scandal, have tried to obstruct austerity measures on several occasions this year.
Rousseff's standing in Brasília, may have also been strengthened after Eduardo Cunha, the conservative House speaker and a leading critic of her government, found himself on the defensive this week after Swiss officials confirmed the existence of secret bank accounts controlled by Mr. Cunha and family.