Argentina cancels $5.9bn Boden 2015 bond and issues new debt for $500m
Tuesday, October 6th 2015 - 07:19 UTC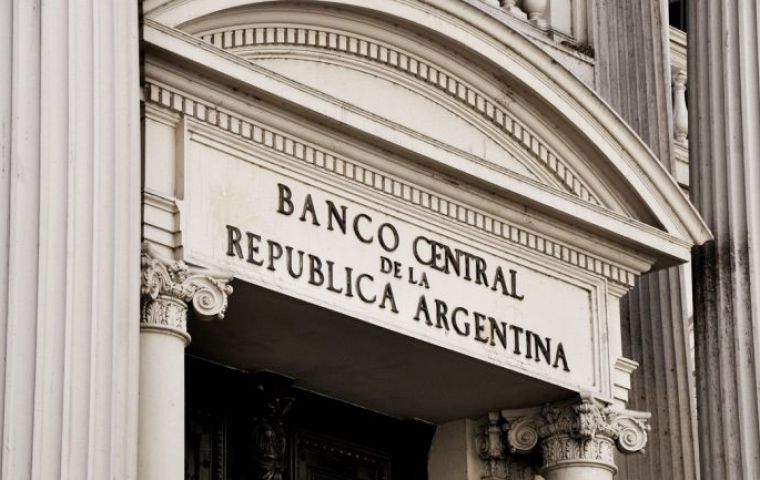 Argentina's central bank on Monday afternoon confirmed the 5.9 billion dollar payment Argentina was due to make ended successfully, adding "the level of reserves is enough for the execution of our exchange policy."
Using his Twitter account, central bank governor Alejandro Vanoli stressed "this is the most significant debt payment of the last years." "During the rest of the year and in 2016, debt deadlines will be inferior," he added.
Argentina on Monday disbursed US$5.9 billion from its Central Bank reserves to cancel the Boden 2015 bond series, which matured on Saturday.
Holders received US$103.50 per bond, consisting of US$3.50 — representing the last interest coupon payment — and US$100 for the maturity of the series. What bondholders do with that cash will determine how much of a hit the Central Bank's coffers takes, as any money re-invested in the Argentine banking system will still be counted as part of its reserves.
Monday's payment will be immediately followed by a new dollar-denominated debt issuance, the Economy Ministry announced on Friday. The bond will be issued for a minimum of US$500 million, although it could be extended if there is interest.