Scientists flock to Falklands for vital South Georgia future research strategy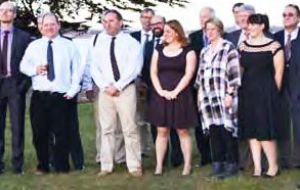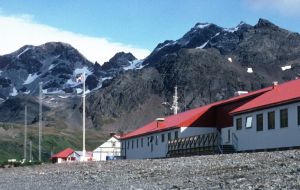 Fifteen scientists from institutes around the world gathered in the Falkland Islands this week to assess future scientific requirements for South Georgia. Project manager Dr Vicky Peck from the British Antarctic Survey based in Cambridge explained that the South Georgia Future Science project wanted to identify what the scientific needs of the island were and how they could best be facilitated.
This week's edition of Penguin News reports that the Falklands was recognized as the best place to access South Georgia from and so the group travelled south for a packed program which due to the delayed LAN flight on the weekend has become even more intense as they attempt to complete the planned workshops and field trips in a shorter time.
Significant changes are currently taking place in South Georgia with climate change and just north of South Georgia there is an intense Phytoplankton bloom which is the most concentrated in the Southern Ocean.
Known as the South Georgia bloom the photosynthesis is releasing a lot of C02 into the atmosphere and also converting into a lot of algal material on the surface. "It's a significant area and we are questioning whether with climate change there is the potential for that bloom to change in any way," said Dr Peck.
The krill which is the main source of food for Antarctic wildlife feeds on the plankton so it is a primary source of food.
While Dr Peck said she did not think there was any way of protecting the 'bloom', they would like to understand why it is where it is, what the related processes are and the consequences of climate change.
There are already facilities on South Georgia for scientists to work from with the BAS and Bird Island bases and technology now allows for observation systems for the weather and the many other elements connected with the changes in South Georgia, explained Dr Peck.
Using remote sensing there may not be a requirement for more people to go to South Georgia which may include placing transmitters on the heads of elephant seals to monitor them while they are off doing their foraging. (PN).-