"Enough is enough", FIFA needs 'credible external presidential candidate', says IOC head
Saturday, October 10th 2015 - 02:38 UTC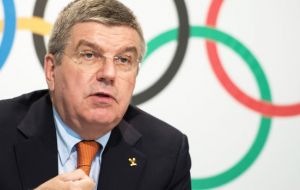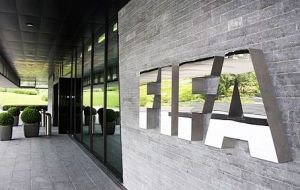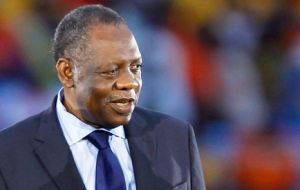 International Olympic Committee president Thomas Bach has issued his strongest critique of FIFA and urged the scandal-tainted federation to seek a "credible external presidential candidate" to regain credibility.
"Enough is enough. We hope that now, finally, everyone at FIFA has at last understood that they cannot continue to remain passive," Bach said in a statement on Friday. "They must act swiftly to regain credibility because you cannot forever dissociate the credibility of FIFA from the credibility of football."
Bach's comments followed the announcement of Blatter's 90-day suspension by the FIFA ethics commission on Thursday. Secretary general Jerome Valcke and UEFA chief Michel Platini were also hit with provisional bans.
African football boss Issa Hayatou has stepped in as the interim president of FIFA until a new president is elected on 26 February at an extraordinary elective congress in Zurich. Hayatou said he won't run for the presidency.
Platini was a frontrunner for the top job in world football until his ban. South Korean Chung Mong-joon's chances were blown on Thursday when the former FIFA vice-president was hit with a six-year ban related to ethics violations around his country's 2022 world Cup bid. Prince Ali of Jordan, defeated by Blatter in last May's election, is the only credible candidate so far. Several African football officials may enter their candidacies by the Oct. 26 deadline.
Bach called on FIFA to act quickly to repair its battered reputation following the string of suspensions and escalating FIFA crisis. FIFA hit rock bottom in May when arrests were made in Zurich as part of a $150 million bribery scandal uncovered by the US Justice Department. This led to the indictment of 14 football officials and marketing executives on a series of corruption charges.
"FIFA must realize that this is now about more than just a list of candidates. This is also a structural problem and will not be solved simply by the election of a new president," the IOC leader said.
Bach is demanding reforms that align with the IOC's newly-minted Agenda 2020 reforms, many of which have been implemented following their approval last December.
"They must do two things immediately: they must accelerate and deepen the reform process in order to comply with accountability, transparency and all the principles of good governance, as expressed in our reform program, Olympic Agenda 2020."
"They should also be open for a credible external presidential candidate of high integrity, to accomplish the necessary reforms and bring back stability and credibility to FIFA," said Bach.