Opposition will push for impeachment proceedings against Rousseff next week
Saturday, October 10th 2015 - 07:11 UTC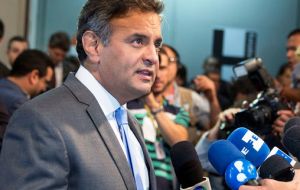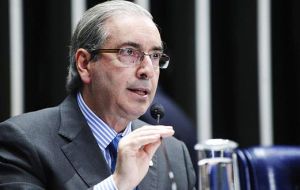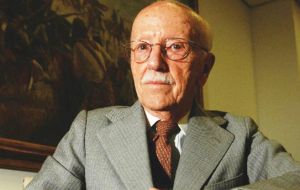 Brazil opposition lawmakers will push for impeachment proceedings to begin next week against embattled President Dilma Rousseff, local media reported Friday. It comes after the country's top audit court, the TCU, ruled that the government's 2014 accounts had been manipulated in the run-up to last year's presidential elections to give a better impression of the economy and sustain spending on social programs.
The TCU's recommendation is not legally-binding, however, and it falls on Congress to decide whether it will reject the government's accounts, which would probably not happen until 2016.
The Folha de Sao Paulo newspaper reported Friday that opposition figures determined to remove Rousseff from office will not wait for Congress to rule on the accounts, and believe the TCU's judgment constitutes grounds to initiate impeachment proceedings.
The opposition group will act to begin proceedings on Tuesday 13 October, the newspaper reported.
Opposition leader Senator Aecio Neves, who narrowly lost to Rousseff in the elections, called the TCU's ruling "historic" and said it had "proved" that the president had "broken the law on successive occasions" during the run-up to the vote.
"The PSDB will definitely support an eventual order of impeachment against Rousseff," said Neves. "We are not the only ones asking Rousseff to step down, 60% of Brazilian are saying the same," he added.
It falls to Lower House Speaker Eduardo Cunha, who opposes Rousseff's government despite being a member of a ruling coalition party, to approve a congressional vote required to open impeachment proceedings.
Cunha has received and shelved numerous requests, citing a lack of evidence, but one application — lodged by a founder and now ex-member of Rousseff's Workers' Party, Helio Bicudo, and former justice minister Miguel Real Jr — is considered to have greater weight.
Proceedings will commence if two-thirds of Brazil's 513 deputies vote to approve the process.
But even if Cunha were to shelve the request, lawmakers could appeal in a special congressional session, which would proceed if a majority present voted accordingly. Local media say this route is preferred by Cunha, as it shifts responsibility on to opposition legislators.
Apparently the cabinet meeting with Rousseff was very tense, according to Senator and head of the PT ruling bloc in the Upper House, Delcidio Amaral.
"The opposition has been strengthened by the Federal Accounts Court ruling and they are obviously going to take advantage of this" he said arguing that "the government has to bounce back, we have to evaluate what has happened in the last few days, both in court and in Congress".
His comments were also referring to the PT's latest defeat in Congress after the ruling party failed to gain quorum for sessions to debate important economic measures in an attempt to breathe life back into the ailing Brazilian economy.
Rousseff's Finance Minister Joaquim Levy was tight-lipped when he was asked about the likelihood of the president facing impeachment proceedings. Speaking at an International Monetary Fund event in Lima, Levy said "I don't know" when asked by reporters.