Petrobras corruption scandal could reach US$ 5.3bn: "we've only seen the tip of the iceberg"
Monday, October 12th 2015 - 06:16 UTC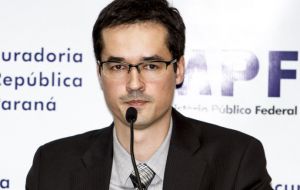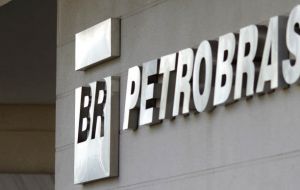 Damage from the gargantuan corruption scandal centered on Brazilian state oil company Petrobras could amount to as much as 20 billion Reais ($5.3 billion), a lead prosecutor revealed last week.
Deltan Dallagnol, part of the team running Operation Car Wash, as the probe into the scandal is called, said that losses to Petrobras itself amounted to some 6.2 billion Reais, but that "this is only the tip of the iceberg."
Prosecutors say that between 2004 and 2014 a network of corrupt officials, executives and politicians enriched themselves exchanging bribes for fake or padded-out contracts paid from oil company coffers. Related schemes spread into other government entities, such as the nuclear power company.
"Looking at projections, the cost probably goes beyond 20 billion Reais," Dallagnol told Brazilian journalists while attending a congress in Rio de Janeiro.
Some of Brazil's most senior political and private sector figures are among the dozens already implicated in the scandal.
President Dilma Rousseff chaired Petrobras during the main period of the kickbacks scheme, but she has not been directly linked to any crime. However her political mentor and former president Lula da Silva and the ruling Workers party, are involved, according to the prosecution's investigations.