Argentine presidential candidate Macri calls for the 'helpful vote' to defeat Kirchnerism
Tuesday, October 13th 2015 - 08:02 UTC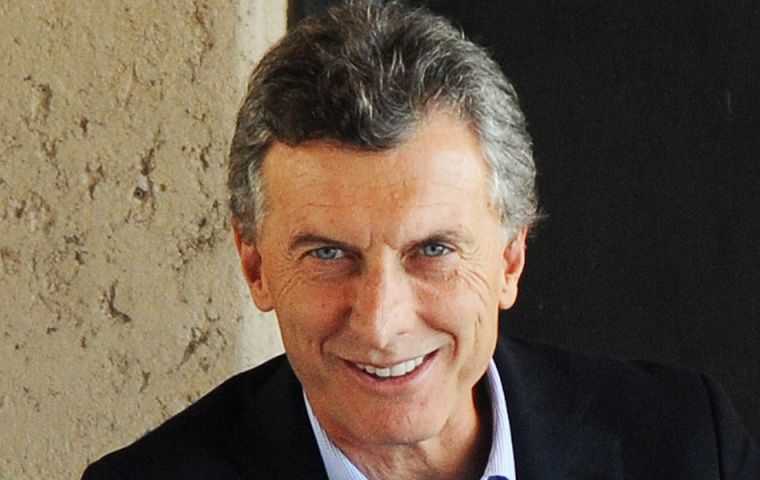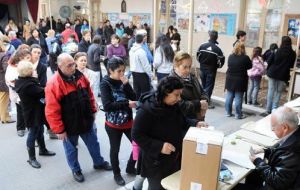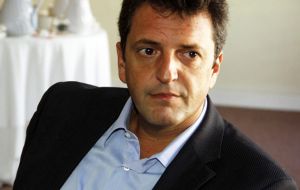 Argentine conservative presidential candidate Mauricio Macri, which opinion polls have him as a solid runner up, has called on the 'helpful vote' arguing that third placed Sergio Massa, has "no chances of making it to a run-off". The latest polls show incumbent Daniel Scioli with 37/38% of vote intention followed by Macri with 27/28% and Massa 20/21%.
"There's a strong feeling in Argentina that we are heading for big changes" and that the idea of a government intervening in every aspect of life together with a record in national television messages from Cristina Fernandez is coming to an end, said Macri who is also the mayor of Buenos Aires city.
In this context, Macri called of the helpful vote, 'don't waste your vote: we can evolve to have other ways of communicating, participating among Argentines, through dialogue and listening. "We're ready to govern Argentina as we have been doing with the capital Buenos Aires, and thus we need all the votes for those changes that are coming".
Referring to third hopeful Massa, but not mentioning his name, Macri said "yes, there's a third contender, but he has no chances of reaching a runoff , so the task now is to work together so we can make change happen".
And "we're ready, with the greatest respect for voters of other opposition candidates to humbly represent them, seriously, respectfully and through dialogue", indicated Macri.
"Clearly there is one chance of ensuring that change happens and that is ensuring that you vote for 'Le's change", which is Macri's presidential grouping.
Under Argentine electoral regulations, the winner of Sunday 25 October ballot must obtain 45% of votes, or 40% plus a ten-point difference over the runner up. If not there is a runoff on 22 November.
With the current opinion polls' results, Scioli is scraping 40% but has to consolidate the advance. He has the ten-point difference over Macri, who desperately needs Massa's votes to force the runoff and even probably beat him in November if the dispute is polarized in the figure of the current president Cristina Fernandez de Kirchner, who wants to continue influencing the next government.
Her insistence has generated certain uncertainty about Scioli's degree of independence regarding mainly economic policy, and thus Macri insists in capturing Massa's voters, and debilitating him.
No wonder then that Macri even took the risky move of inaugurating a bust dedicated to Juan Domingo Peron, the three times Argentine president and dictator, despite his Buenos Aires City electorate's traditional rejection of the political figure. But most important, Massa is a dissident Peronist and it's hard to see how his followers would vote for a candidate which has been described as a 'gorilla', the term used in Argentina to name the anti-Peronists.