Brazil's Finance Levy minister "has not resigned and will stay in his post"
Saturday, October 17th 2015 - 06:24 UTC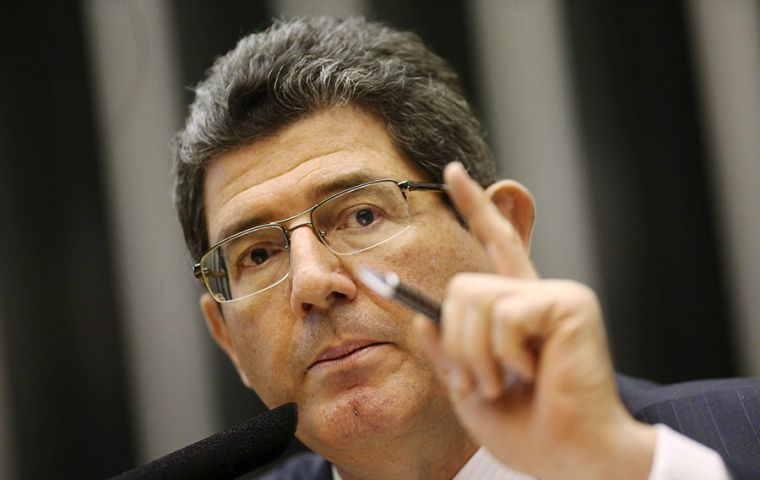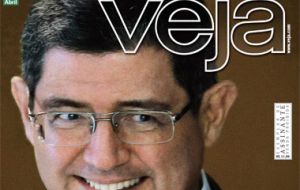 Finance Minister Joaquim Levy has not resigned and will stay in his post, Brazil's government said on Friday, denying a media report that he planned to step down in a dispute over austerity measures. A finance ministry spokeswoman told reporters that Levy "continues to work and is committed to improve the country's future."
News magazine Veja earlier reported that Levy was going to quit, frustrated by opposition to austerity policies that he has designed to shore up Brazil's public finances. The report hit Brazil's real currency and US-traded shares of Brazilian companies.
Veja later said in a separate report that Levy was going to stay on.
Levy, who took over the finance ministry in January, has struggled to push austerity proposals through Brazil's Congress and has faced position inside Rousseff's cabinet team.
In an interview with Reuters on Saturday, Levy said he had Rousseff's support and planned to stay in the job as long as necessary to pull the economy out of its slump.
But a senior lawmaker who spoke with Levy earlier on Friday said the finance minister was upset over media reports that Rousseff's mentor and predecessor as president, Lula da Silva, was calling for his removal over his aggressive drive to cut spending and raise taxes.
Levy did not mention his discontent or any desire to quit when he met with Rousseff and two other ministers on Friday afternoon to discuss Brazil's 2015 and 2016 fiscal performance and goals, a presidential aide reported.
Speculation over whether Levy would stay or go has swirled over the past few months as Brazil's economy fell into recession and Congress blocked some of the austerity measures he has proposed.
Levy has come under fire from lawmakers from Rousseff's own Workers' Party, who complain that the austerity drive is further sinking the economy into recession and hurting the poor. Concerned by the deepening economic and political crisis, Standard & Poor's last month downgraded Brazil's credit rating to junk grade and Fitch Ratings this week cut its own Brazil rating to the brink of junk.