Guyana beefs up reserves to protect country from Venezuela and Suriname
Monday, October 19th 2015 - 09:53 UTC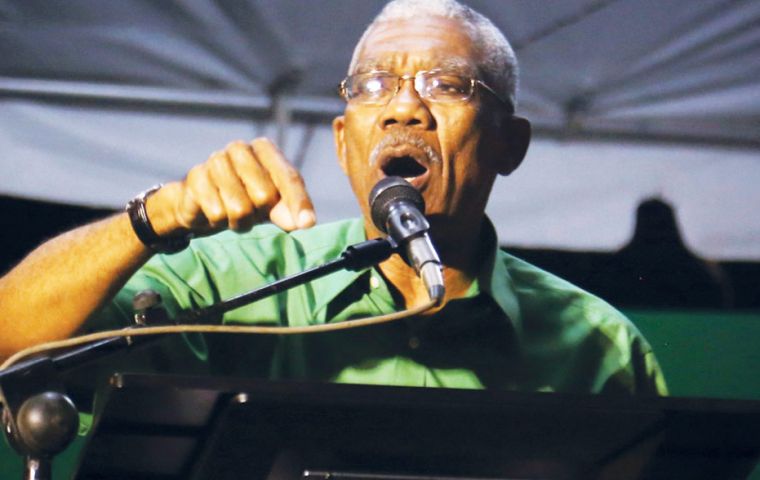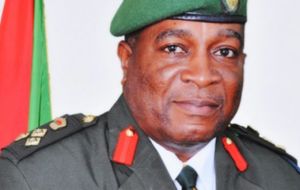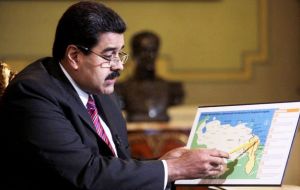 Against the background of what he said were continued territorial threats from both Venezuela and Suriname, Guyana President David Granger has announced a Total National Defense Policy.
"All the elements and instruments of national power need constantly to be employed in order to protect our territory," he said as he met with Guyana Defense Force (GDF) officers.
Venezuela has been laying claim to the vast mineral-rich area of jungle west of the Essequibo River, which accounts for about 40% of Guyana's territory. Earlier this year, Nicolás Maduro extended Venezuela's maritime claims after Exxon Mobil announced it had made a significant oil discovery in Guyana's territorial waters.
Then earlier this month, Suriname's President Desi Bouterse was quoted in the media in his country as saying that the issue regarding the New River Triangle territory, which both countries have been claiming intermittently for decades, was back on the agenda.
Granger said that in order for Guyana to face head on, the claims being invented by Venezuela and Suriname, a plan for total national defense is vital.
The GDF Chief of Staff, Brigadier-General Mark Phillips, said the new policy was "timely" and would provide a framework for elected civilian officials and military officers to continuously review the roles and missions of the Force.
The Total National Defense Policy will give regular and reserve forces the resources they need to perform their mission over the next five years. The president has instructed that the reserve force is never again to fall below the required 50% of regular force strength.
He explained that the long-term objective is to ensure that Guyanese can depend on defense forces to ensure the safety of the citizens and the security of the country.
"The age of very visible warfare, in the form of harassment on our borders or the intrusion of gunboats into our waters is not yet over," Granger declared.
He said the new policy would focus on the reorganization and strengthening of the GDF on five pillars: personnel, readiness, infrastructure, morale and equipment, with emphasis on the Air Corps, the Coast Guard and the Engineer Corps.
"These changes must be designed to develop the Force's capability to provide continuous surveillance over Guyana's air, territorial and maritime borders and approaches, to provide search-and-rescue services to persons in distress and to provide assistance to the civil authority in response to any threat or disaster," Guyana's Commander-in-Chief said.
The policy will see the re-establishment of the People's Militia as a credible reserve in all 10 regions, and the National Cadet Corps to allow boys and girls between the ages of 12 and 18 years in secondary schools to pursue part-time training. A Civil Defense Corps will also be established to support the work of the Civil Defense Commission in responding to and managing disasters.