Uruguayan president helps revive young passenger in a flight to Paris
Friday, October 30th 2015 - 05:52 UTC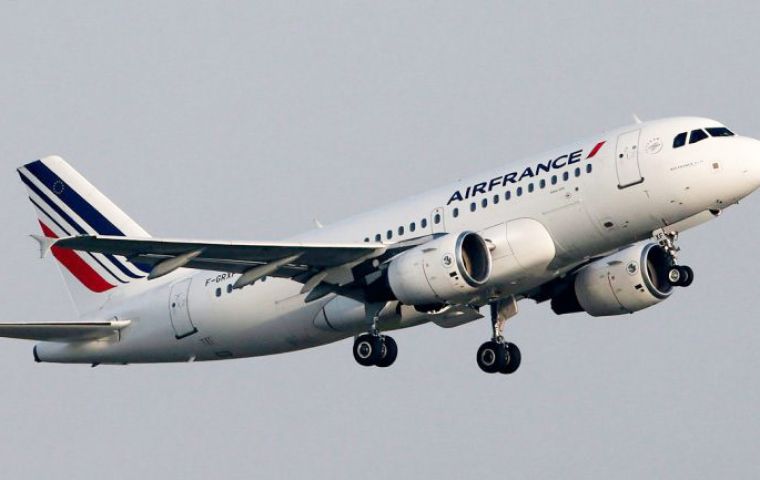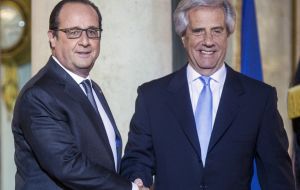 Uruguayan President Tabaré Vázquez put his old profession as physician to use helping revive a young French allergic woman on a flight to Paris, according to a report on the Montevideo weekly Busqueda. The incident occurred last Monday.
The report says that the pilot asked over the loudspeakers if a doctor was on board. Vázquez and his medical team got up and assisted.
The 17-year-old appeared to be choking and when her breathing didn't improve, Vázquez and his personal doctor Mario Zelarayán gave her an injection, which revived her.
"If we hadn't acted on the spot, we don't what could have happened", admitted Zelarayán who described the situation as 'significantly serious'. "We first administered oral medicines but we then opted for an intravenous corticoid injection".
"Her throat was almost 'blocked' to graphicate the situation, so we decided on the injection", added the doctor
The girl had competed in a hockey tournament in Argentina and apparently ate a food that contained nuts, which she is allergic to.
The Air France staff consulted the two doctors if they recommended landing in Brazil since the aircraft was about to begin crossing the Atlantic, but given the 'positive evolution' of the patient, it was agreed to continue the flight.
Later the mother of the girl got in contact with one of Vázquez' aides and thanked "Mr. President" for his support and looking after her daughter-
Dr. Zelarayán later revealed this was the third time that Vázquez faces emergency requests on a flight, twice before during his first presidential period 2005/2010.
Vázquez was traveling to France for a state visit and this week met with President Francois Hollande at the Elyseé Palace, as part of his official agenda. Next Monday the Uruguayan leader flies to Japan to meet emperor Akihito and Prime Minister Shinzo Abe.