Venezuela seeking an additional 12 Sukhoi fighter jets from Russia
Saturday, October 31st 2015 - 06:51 UTC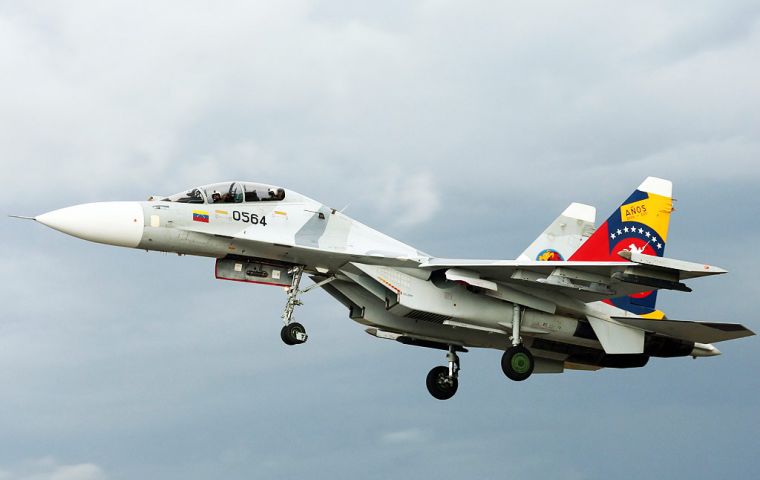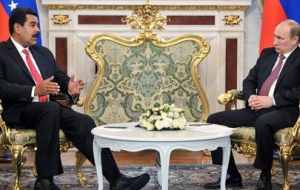 Venezuela will allocate $480 million to upgrade its Sukhoi fighter jets from Russia. "President Nicolas Maduro just authorized the payment of $480 million so that the service life of our Sukhoi planes and continue to fulfill their duty and give protection to the Venezuelan airspace," Venezuelan Defense Minister Vladimir Padrino Lopez was quoted, by Moscow's Sputnik news agency on Thursday.
"I will talk to (Russian) President Vladimir Putin to deliver at least 12 new Sukhoi fighter jets to Venezuela and replace the one lost on Friday," Venezuelan President Nicolas Maduro anticipated last September.
Venezuela had 24 Su-30MKV aircraft before the crash and 12 F-16s. A recent increase of tension with Columbia and of drug cartel flights is said to be increasing pressure on the country's air force to fly surveillance and intercept missions.
Russia's military cooperation with Latin American nations, including Venezuela, started to take off in 2014 with deals on high-tech arms sales and the construction of naval facilities.
Venezuela is expected to become the second largest importer of Russian weapons and military equipment between 2012 and 2015, with purchasing contracts worth $3.2 billion, according to the Center for Analysis of World Arms Trade.