Falklands' 'Hunt for Germany's lost battleships' DVD scheduled to be ready for Christmas
Sunday, November 1st 2015 - 10:12 UTC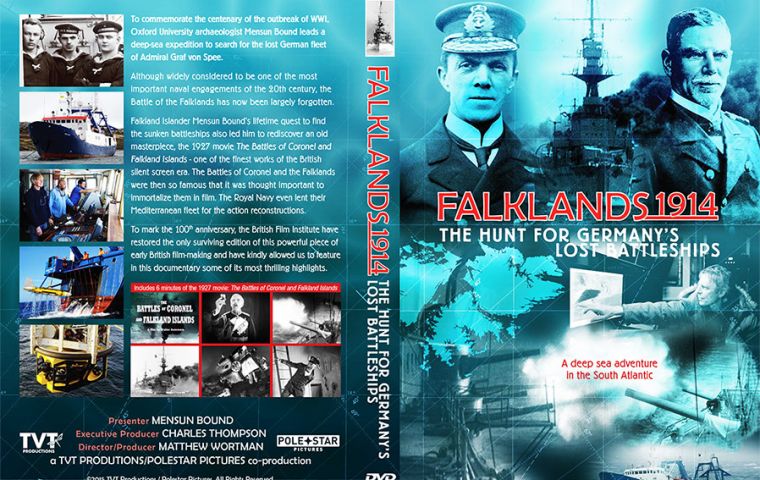 'The hunt for Germany's lost battleships' a documentary based on Mensun Bound's search for the lost fleet from the Battle of the Falklands was shown at a premiere at the British Film Institute, London on October 16.
The work, which was described as very well received by a full house, is now being produced as a DVD which, it is hoped, will be available in the Falklands in time for Christmas. Proceeds from the sale will go to the Falklands Museum.
After the screening, former governor Donald Lamont, Chairman of FIMA (Friends of the Falklands Museum and Archives) Mensun Bound and the Director, Matthew Wortman, spoke about the project and the plans to resume the search with even more sophisticated technology that will not leave them so vulnerable to the weather.
The search took place in Falklands waters last summer but was hampered by inclement weather. (PN)