Brazil oil workers stage national strike and stopped operations at 22 rigs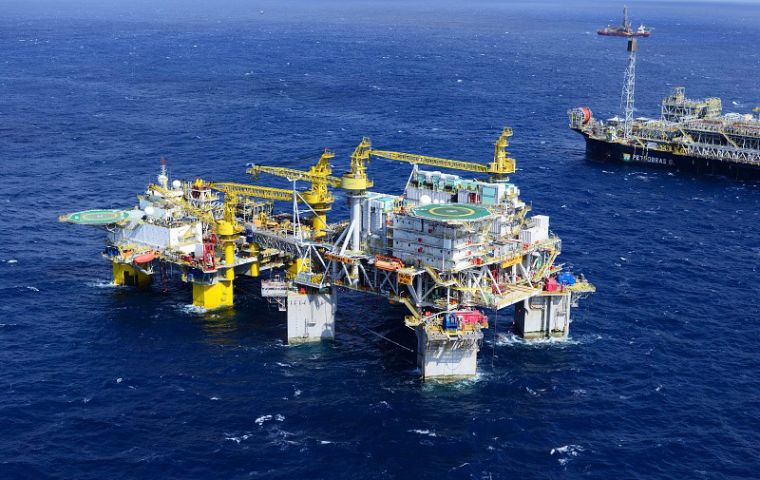 Oil workers staging a national strike in Brazil said on Monday they had stopped all operations at 22 of state-controlled oil giant Petrobras's 44 rigs in the Campos basin, an offshore area that accounts for about 80% of the country's oil output. Oil workers declared a strike on Sunday.
The strike had spread by early Monday to 34 of Petrobras's rigs in the basin and 22 "are totally paralyzed," the FUP, the largest union in Brazil's oil industry, said in a statement.
Seven other rigs affected by the strike are operating partially and the remaining five were handed over to emergency teams dispatched by the company to prevent a production shutdown.
The workers "at only 10 of the rigs in the Campos basin abstained from joining the movement," the FUP said. The status of the strike in the Campos basin was reported by Sindipetro-NF, one of the unions affiliated with the FUP.
The labor federation called for a nationwide strike to protest a plan to sell Petrobras assets and the temporary suspension of construction at important facilities, such as the Abreu e Lima refinery.
Petrobras, Brazil's largest company, has been mired in a massive corruption scandal and has written off over $2 billion in corruption-related losses from the period between 2004 and 2014.