Argentina defaulted bonds dispute pushed into the US Republicans' presidential campaign
Wednesday, November 4th 2015 - 07:41 UTC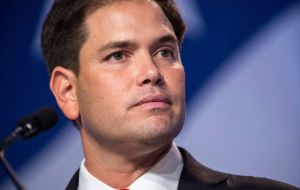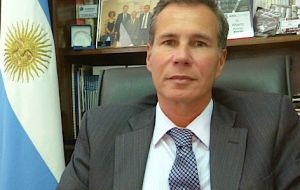 One of the wealthiest and most influential Republican donors — who also happens to be in the midst of a legal battle with Argentina over defaulted-debt — is throwing his support behind the presidential campaign of US Republican Senator Marco Rubio of Florida, according to a New York Times report.
Billionaire New York investor Paul Singer sent a letter to dozens of other donors last Friday declaring his support for Rubio in a major blow to the struggling campaign of former Florida governor Jeb Bush, the newspaper said.
This is not the first time that Singer has financially backed Rubio, as his hedge fund group Elliott Management, the so-called "vulture" fund that managed to freeze Argentine debt payments in New York courts, has been the Florida Senator's second largest source of campaign contributions in the past five years.
Between 2009 and 2014, he provided the presidential hopeful with $122,620 dollars, according to the nonpartisan Center for Responsive Politics. During that period, Rubio turned into one of the senate's most vocal critics of Argentine President Cristina Fernández administration, especially in relation to its debt conflict and the mysterious death of former AMIA special prosecutor Alberto Nisman.
Last May, Rubio introduced a Senate resolution demanding a "swift and transparent" investigation into the prosecutor's death, while accusing Cristina Fernandez' government of attempting to cover up Iranian involvement in the 1994 AMIA Jewish Centre bombing.
While last year, when the current US ambassador to Argentina, Noah Mamet, had his nomination up for debate in the Senate's Foreign Relations committee, Rubio complained that Cristina Fernandez' government "doesn't pay bondholders, doesn't work with our security operations.... these aren't the actions of an ally."