Brazilian construction tycoon sentenced to 19 years in prison for Petrobras corruption scandal
Wednesday, November 4th 2015 - 08:07 UTC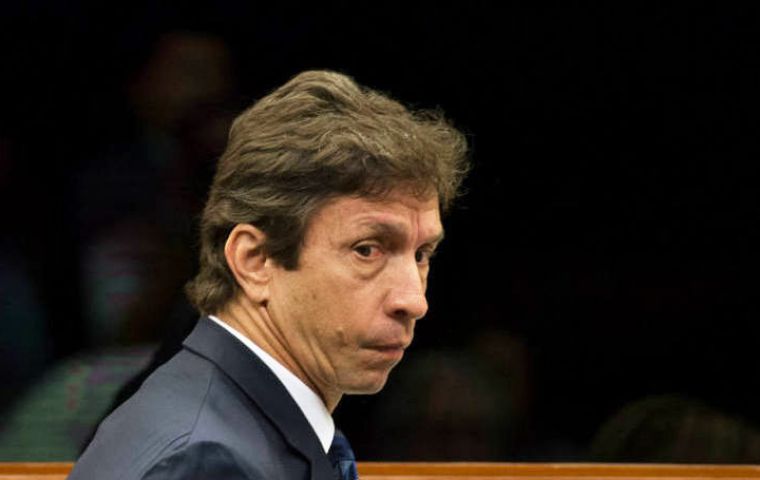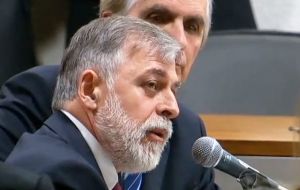 The federal judge handling the Petrobras corruption cases sentenced the former vice president of Brazilian engineering firm Mendes Junior to 19 years and four months in prison for his role in the massive kickback scheme.
Judge Sergio Moro convicted Sergio Cunha Mendes of corruption, money laundering and racketeering for the payment of 31.5 million reais ($8.3 million) in bribes to obtain contracts with state-run Petrobras. He ordered the former executive to return that amount to Petrobras.
Seven other people, including former Mendes Junior executives, intermediaries and former Petrobras director of refining and supply Paulo Roberto Costa were also convicted.
Costa, who helped prosecutors unravel Brazil's largest ever corruption scandal through a plea bargain deal he made after his arrest in March of last year, is under house arrest at his home in Rio de Janeiro.
Money dealer Alberto Youssef received a suspended sentence because he has already accumulated 30 years in prison for previous convictions for his role in the scheme where kickbacks to Petrobras executives and politicians were skimmed off overpriced construction contracts.
Prosecutors say more than $2 billion was lost to Petrobras in bribes paid out by what they call a cartel of engineering firms.
The sentences were handed down by Moro in Curitiba, where the Petrobras bribery scheme was first uncovered.
A spokesman for Mendes Junior said the firm would not comment. Mendes Junior is the third top Brazilian construction and engineering company to have executives sentenced in the scandal, following Camargo Correa and OAS.
The treasurer of the ruling Workers' Party, João Vaccari, is also serving 15 years in prison for corruption and money laundering. The sentences, considered stiff for white collar crime in Brazil, can be appealed.