Kirchners' ex minister claims poverty in Argentina is similar to that of the 2001/02 crisis
Thursday, November 12th 2015 - 08:29 UTC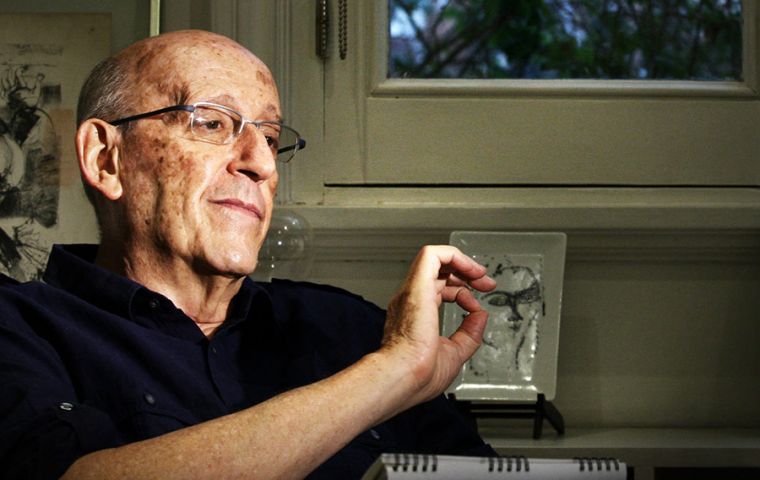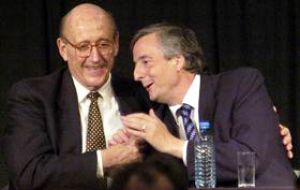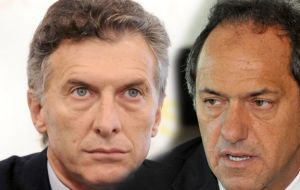 Argentina's former Secretary of Culture José Nun said that "current poverty" in the country "is similar to that which preceded the 2001/02 crisis", and underlined that he "would never vote" for the presidential incumbent candidate Daniel Scioli, who was handpicked by outgoing head of state Cristina Fernandez.
"People are simply fed up; in a democracy you can't have a stats office, Indec, which systematically manipulates percentages: having people informed is a necessary condition for any real democracy", said Nun a distinguished Argentine academic of Jewish origin who served with the governments of Nestor Kirchner and Cristina Fernandez from 2004 to 2009.
"Poverty is similar to that before the 2001/02 crisis when Argentina defaulted and the economy melted; Central bank reserves are at a similar level to those of the crisis. Those who promise a rosy picture are leading Argentina into an ever less sustainable situation" said the former secretary in an interview with a Spanish daily.
Looking back to the 25 October first presidential round, Nun said that public opinion sent a very clear message with its vote which was "I'm fed up", and he added "we all know that Argentina is a self proclaimed democracy, but it still has a long way to go to that goal".
When asked who would he be voting on the 22 November runoff, Nun was straight to the point, "I would never vote for Scioli", however he added he had his reserves about the other candidate Mauricio Macri, "who is not very clear about what economic policies he's planning to implement".
Nevertheless, "future is somber for Argentina", whatever the result, be it Scioli or Macri.
"If Scioli finally replaces Cristina Fernandez, he will go after another currency swap with China hoping for dollars, but it won't be enough and he will have to continue printing money, fostering inflation, pushing prices, and if this happens consumption drops and this is followed by a loss of jobs and redundancies", pointed out Nun.
On the other hand if the winner is Macri, "if he ends the dollar clamp and lets the currency float as he has promised, from the very first day he's president, the dollar will climb and climb because it's a scarce asset; imports' prices will soar, including inputs for manufacturing, and the same, less local demand, less jobs, more uncertainty"