WTI oil falls below US$ 42; millions of barrels held in ships at sea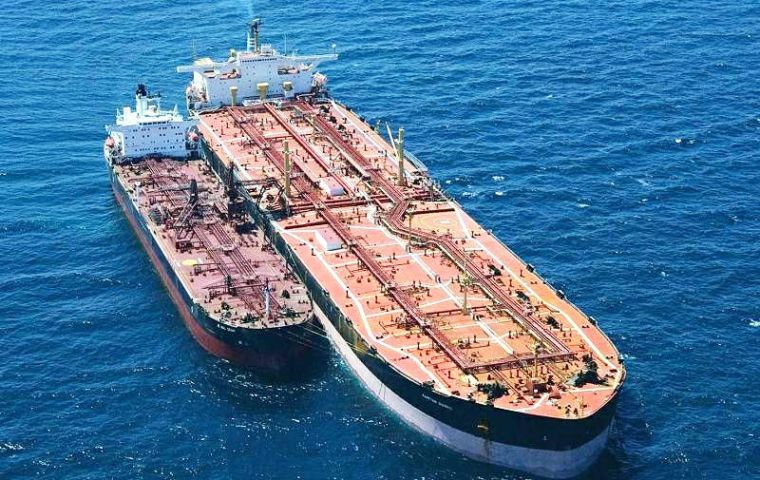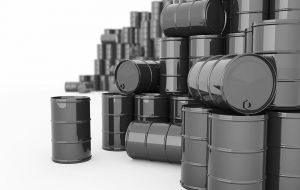 Oil prices were testing fresh lows on Thursday, with a report that 100 million barrels of crude and heavy oil products are being held in ships at sea. West Texas Intermediate oil, the main North American contract, fell below $42 US a barrel, amid predictions that it would fall to the $20-30 level next year.
Traders and oil producers have filled flotillas of stationary supertankers and are waiting for oil prices to recover, or storage to be available on land, to bring them into port.
The number of vessels and estimate of crude in floating storage was compiled by the Financial Times from satellite tracking data and industry sources.
WTI fell $1.33 or 3.1 per cent to $41.60 US a barrel at the close of trading. Brent was down $1.67 to $44.14 US a barrel. The price has been falling for the past week as evidence mounts that the worldwide glut of crude is worse than expected.
Bloomberg reported that Iraq, the fastest-growing producer of the Organization of Petroleum Exporting countries, has loaded as many as 10 tankers in the past several weeks to deliver crude to U.S. ports in November.
"This is a global problem. We simply have too much production in the world and not enough demand to absorb it," says Bill O'Grady, market strategist for Confluence Investment Management in St. Louis.
"What appears to be happening now is that they're putting it in storage because they can't find anyplace else to put it," he added.
"There are some very good analysts that I respect that have called for oil prices to bottom in the high $20s. I don't think that happens this year. Could it happen in the first half of next year? It could," said O'Grady.
His own prediction is somewhere just above $30, because of falling joblessness and the optimistic consumer in the U.S. But he says the slowdown needed to halt the global oversupply hasn't happened yet.
"Our work suggests it takes about 18 months to two years after a big gap in rig count to see production actually fall. The rig count started falling in the middle of last year, which means in the middle of next year we'll probably start to see U.S. production drop off," O'Grady said.