Argentina needs confidence and positive expectations to attract investment and develop
Saturday, November 14th 2015 - 11:52 UTC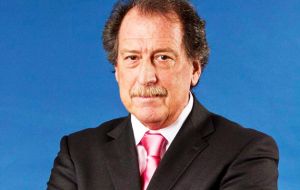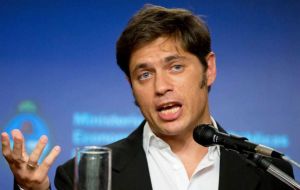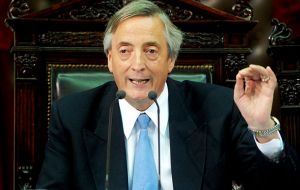 Any country, any economy needs confidence and positive expectations, and that is what is lacking, and has been lacking in Argentina for many years, said Jorge Brito, head of the Association of Argentine banks, who nevertheless warned about the impacts of a 'rough' adjustment on the economy.
"I believe many of the Argentine economy variables need to be adjusted, because we have to rapidly become competitive at global level, but changes can't be drastic, this has not worked in countries around the world and there is plenty of experience on this", added Brito.
However Argentina can't continue with "a 7% of GDP budget deficit, a manipulated exchange rate or a trade deficit, we simply have to become competitive, but this does not mean a drastic adjustment".
Brito then revealed that he has met on several occasions with the current Economy minister Axel Kicillof "who is convinced that the dollar 'black' market was manipulated by eight people at the most, with the sole purpose of destabilizing. It's much easier to say people are evil and blame others but the truth is Kicillof doesn't have a clue or understand how markets function".
The banker added that under the government of former president Nestor Kirchner the Argentine central bank accumulated reserves and "during four years we had a very stable money exchange market, with a stabilized dollar".
Brito then argued that what is most important for an economy, the Argentine economy or any other, is confidence, reliability and positive expectations.
"On 10 December when the new president takes office, in his speech he must report what's the real situation of Argentina, and how we move on from there. It's very easy to empty the central bank and leave or have just sufficient reserves to last until early December" said Brito in reference to the current financial situation of Argentina and massive spending of outgoing Cristina Fernández.
People are normally fearful of change and Argentina will be going through a transition, probably painful, "but it must not be with unemployment, but rather with strong expectations and confidence of a new chapter".
Finally Brito insisted that to live better you need investments and investors, which generates wealth and jobs, and "in Argentina it's a long time since any serious investing, and no country can grow and develop with 18% of GDP investment, you need a floor of 25%, and we haven't seen that in Argentina for many years".