UK Export Finance extends US$ 500m credit to debt-strapped Petrobras
Friday, November 20th 2015 - 05:48 UTC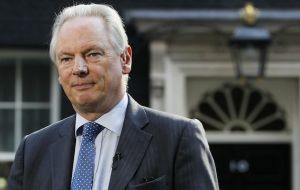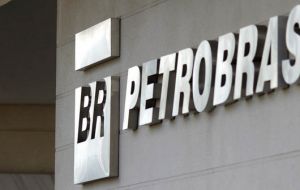 Brazil's oil company Petrobras has concluded negotiations with international export credit agencies (ECAs) for a total of US$1.84bn. According to a company statement. The financing will contribute towards its fundraising efforts for 2016.
The negotiations involve Italian ECA Sace, UK Export Finance (UKEF), Nippon Export and Investment Insurance (NEXI) from Japan and Austria's Oesterreichische Kontrollbank (OeKB).
Negotiations with UKEF regard a line of credit worth US$500m to purchase goods and services from UK exporters.
The UK Minister of State for Trade and Investment, Lord Francis Maude, commented on the deal's progress during his visit to Brazil: "I am pleased to announce that UK Export Finance is close to finalizing its support for a new US$500m line of credit for Petrobras. With this arrangement, Her Majesty's Government, through UK Export Finance, is helping UK exporters to realize the opportunities within Petrobras' ambitious investment program".
Petrobras says in the statement that these negotiations are part of its "strategy to diversify sources of financing". Accessing loans through ECAs would provide an easier route to financing for Petrobras, a company battling a major corruption case in Brazil, and whose credit-worthiness has recently been downgraded two levels to BB by Standards & Poor's.
In the case of UKEF's credit, the loan can be drawn on over the next 12 months and is then repayable over 10 years. Petrobras can propose specific UK contracts to be financed under the line, some of which, according to a UKEF statement, have already been identified for potential financing.
Petrobras is considered the most indebted oil industry company in the world with a massive US$128 billion, 84% of it in foreign currencies. And according to its commitments, the oil company faces US$24 billion of repayments over 24 months. Annual debt servicing costs have doubled to 20.3 billion Reais (US$5.4 billion) in the past three years.