Most of FIFA's 209 member associations secretive about their finances says TI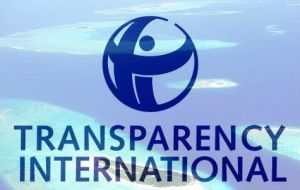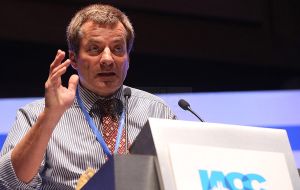 A new report from Transparency International says most of FIFA's 209 member associations publish little or no information about how they spend millions of dollars from world football's governing body. Highlighting the potential for corruption, the study into the governance structures of the federations questions what the FAs do with the more than $1m they each received from FIFA in 2014.
Among the findings: 168 federations do not make financial records publicly available; and 85% of FAs publish no activity accounts of what they do.
Only 14 out of the 209 FAs – Canada, Denmark, England, Hungary, Iceland, Italy, Japan, Latvia, New Zealand, Northern Ireland, Norway, Portugal, the Republic of Ireland and Sweden – publish the minimum amount of information to show what they do and how they spend their money.
Transparency International researched FA websites to source details about financial accounts, governing statutes, codes of conduct and annual activity reports.
"The risk of corruption at too many football associations around the world is high," said TI director Cobus de Swardt.
"This problem is made worse by the lack of information such as audited financial statements by many associations.
"FIFA needs to enforce better governance on its members as well as on itself. The good that football can do is tarnished when corruption is allowed to flourish.
With the five-man race on to replace Sepp Blatter as FIFA president after months of crisis and scandal at the federation, Swardt added: "Any incoming president of FIFA must make it a priority to create more accountable governance throughout the organizations from the bottom, as well as from the top."
He said world football's six confederations could also improve. Only two publish financial accounts – UEFA and African football's ruling body.
TI has made a series of recommendations to FIFA. It calls for the world federation to mandate all its members to make publicly available the following information as a pre-requisite for membership and financial assistance: audited financial accounts, an annual activities report, code of conduct and organizational statutes.
The anti-corruption body also wants FIFA to make easily accessible all charters and annual activity and financial reports of associations on its main website, while the confederations are urged to publish financial accounts and codes of conduct on their websites.
The International Centre for Sport Security described the new research as "a damning indictment on financial transparency in football", saying it was a timely examination of the level of financial and functional transparency in global football governance.
FIFA's reforms commission led by Francois Carrard continues its two-day meeting in Zurich on Friday, with the aim of finalizing proposals to overhaul FIFA's governance. Recommendations will be discussed at the FIFA Executive Committee meeting on Dec. 2-3, with proposals then subject to a vote at the Feb. 26 FIFA Congress.
Commenting on TI's report, Chris Eaton, executive director for sport integrity at the ICSS said: "While the world focuses on FIFA in football, Transparency International reminds us all that FIFA is absolutely not all of football, and simply that all of football needs governance reform, not just FIFA.
"We would expect that the FIFA Reform Committee will not only consider the Transparency International table on football governance, but also consider what options FIFA realistically has to direct and manage not only reform of itself, but of confederations and national associations."
He added: "This is a critical question. Even though we do not yet have a detailed blueprint of FIFA reform, the very fact that reform is necessary extends well beyond FIFA in football governance, and ultimately even beyond Transparency International examination, to leagues and clubs."