Unfair to claim China sparked a 'currency war', argues India's central bank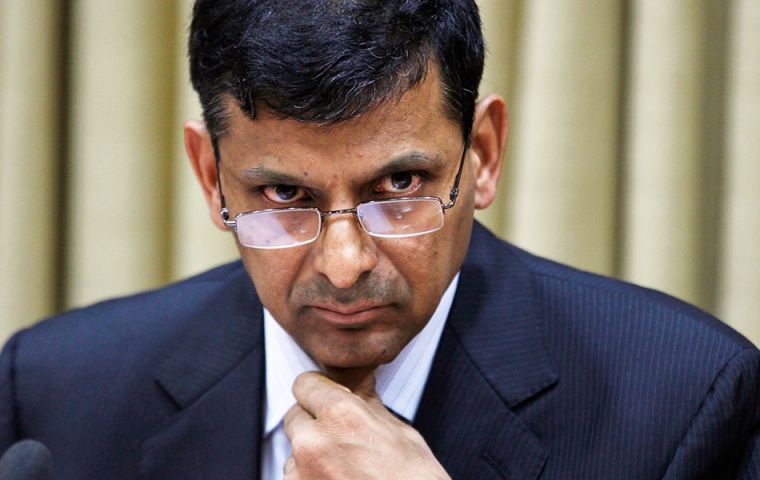 "It's unfair to pin the blame on the August 11 Yuan devaluation because currencies were already declining due to the "unconventional monetary policies" of some nations, Raghuram Rajan was cited as saying in an interview with the SCMP.
The Reserve Bank of India is including Yuan assets to diversify its holdings, he said, even as the International Monetary Fund prepares to decide on the Yuan's possible inclusion in its reserves basket.
The IMF should accommodate the currencies of large economies with strong positions in global trade and finance, Rajan was cited as saying in the interview. The Washington-based lender and other multilateral institutions such as the World Bank must continue to pay greater attention to emerging markets, he said in the report, adding that the agencies need a change in governance.
"Rajan is showing his support for emerging economies, but at the same time he is putting his hat in the ring and saying, in future, India should also be considered for inclusion," said N.R. Bhanumurthy, an economist at the National Institute of Public Finance and Policy, a government-backed research institute in New Delhi.
Regional competition
Rajan's comments come before the Yuan's now almost certain inclusion in the IMF's Special Drawing Rights, a move that Standard Chartered Plc estimates could attract as much as $1.1 trillion (Dh4 trillion) of inflows into Chinese assets over the next five years.
Rajan's support for the Yuan is especially significant as India and China, among the world's fastest-growing major economies, have developed a rivalry for foreign investment. Among Indian Prime Minister Narendra Modi's favored projects is his Make in India program, which seeks to transform India into a top global manufacturing destination, an area where China is the dominant player.