Macri names top UN official as Argentina's next Foreign Minister
Wednesday, November 25th 2015 - 07:03 UTC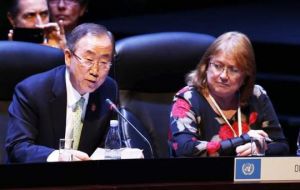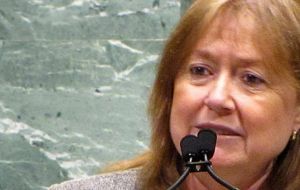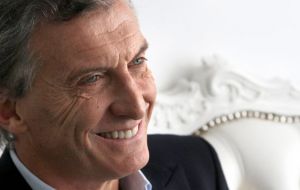 President-elect Mauricio Macri has tapped a top United Nations official to be Argentina's next foreign minister. Macri announced on his Facebook page on Tuesday that he picked Susana Malcorra, Cabinet chief for U.N. Secretary General Ban Ki-moon since 2012.
Macri said Malcorra would help Argentina "connect with other countries to develop opportunities of growth."
In a statement, Ban lauded Malcorra, saying she had been at his side "during one of the busiest and most turbulent periods in the history of the United Nations."
Malcorra is highly respected at the U.N. and known for her collaborative nature. She will replace Hector Timmerman, appointed by outgoing President Cristina Fernandez, who sometimes had frosty relations with the United States while aligning Argentina with Venezuela.
The incoming Argentine president has promised to forge better relations with other countries.
Born in the city of Rosario, Malcorra graduated as an Electrical Engineer from the University of Rosario and has more than 25 years' experience in the private sector. She started her career in IBM Argentina in 1979. During the fourteen years in the company she held different positions ending as the Branch Manager for Public Sector and Services. She left the IBM Argentina in January 1993 to join Telecom Argentina.
During her tenure in Telecom Argentina Malcorra held different operational responsibilities from Regional Manager, Head of the Mass Market Unit to Chief Operating Officer. In 2001 she was appointed Chief Executive Officer (CEO).
Macri described Ms Malcorra "as intelligent, vigorous and wise" adding she comes to "add her vision about the international issues in this phase of change we will begin soon."
"I am very glad and proud. She is a person with a very vast and detailed knowledge of the international agenda that moves the world today," Macri wrote on Facebook.
"Argentina needs to connect with other nations in the world to develop growth and prosperity opportunities for all the Argentines," he added.