Macri names bankers and big business executives to his economic team
Thursday, November 26th 2015 - 07:09 UTC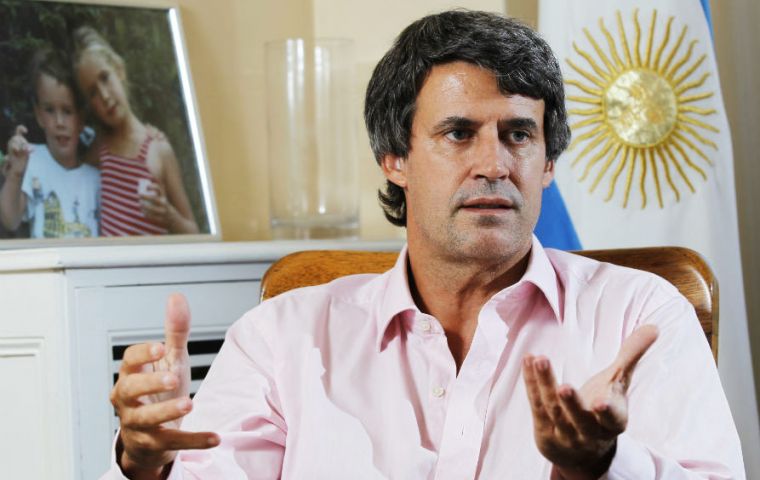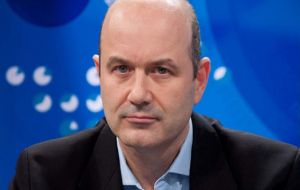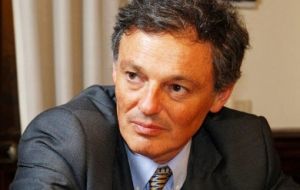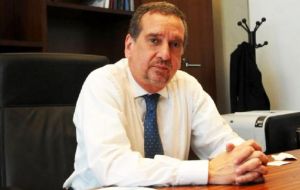 Argentina's president-elect Mauricio Macri has named US-educated bankers and big business executives to key posts in a cabinet he vows will revive the economy, officials and media reports said Wednesday. Budget and finance minister Alfonso Prat-Gay, 50, an economist trained at Pennsylvania University and former Wall Street banker, was announced by Macri's designated chief of staff Marcos Peña.
Prat-Gay, now a lawmaker in Argentina, worked from 1994 for J.P. Morgan in London and New York and later served as president of Argentina's Central Bank. Like Macri, he went to school at the elite Cardinal Newman College in Buenos Aires.
Peña also confirmed that Juan Jose Aranguren, former president of the Argentine division of the British-Dutch oil giant Shell, would be energy minister in the cabinet, which will take office on December 10 along with Macri.
The president elect has vowed to liberalize the economy, lifting outgoing President Cristina Fernandez restrictions on imports and US dollar transactions. The restrictions have deterred foreign investors. Macri's rivals warned his reforms would hurt poorer Argentines' purchasing power.
To head Argentina's Central Bank, Federico Sturzenegger was chosen: a lawmaker, former banker and ex-head of the nationalized oil company YPF, who studied at top school MIT in Boston.
Macri named Francisco Cabrera as his future industry minister. Cabrera formerly worked for US tech company Hewlett Packard, international bank HSBC and other financial groups.
Susana Malcorra, the chief of staff of UN Secretary-General Ban Ki-moon, will be foreign minister. She also has a business background, having worked for companies including IBM and Telecom Argentina.
After his election victory Macri vowed to strengthen Argentina's foreign relations after 12 years under the combative Kirchner and her late husband Nestor.
Macri named another economist, Rogelio Frigerio, as his interior minister and Julio Martinez will take the defense portfolio. Lawmaker Patricia Bullrich will be responsible for Security.
Most of Macri's reported appointees were privately educated in Argentina and went on to do further studies in elite US and European universities.
An ex-footballer of top Buenos Aires side Boca Juniors, Carlos Mac Allister, said that Macri had named him to be sports minister.
One member of outgoing President Cristina Fernandez current cabinet will be retained. Lino Barañao, the minister of science and technology, will remain in his post.
"He has been carrying out a very valuable program of science and technology," Peña said, describing the investment as "one of the most successful policies of Cristina's government."
Several new ministers come from parties within the center-right Cambiemos coalition.
Meanwhile Cristina Fernandez, the most popular female political figure since the iconic 1940s first lady Eva Peron, has vowed that she will not leave the political stage. Her comments have fueled speculation that she may run again for president in 2019.