Obama on the phone with Macri; interest in expanding trade and energy ties
Friday, November 27th 2015 - 11:22 UTC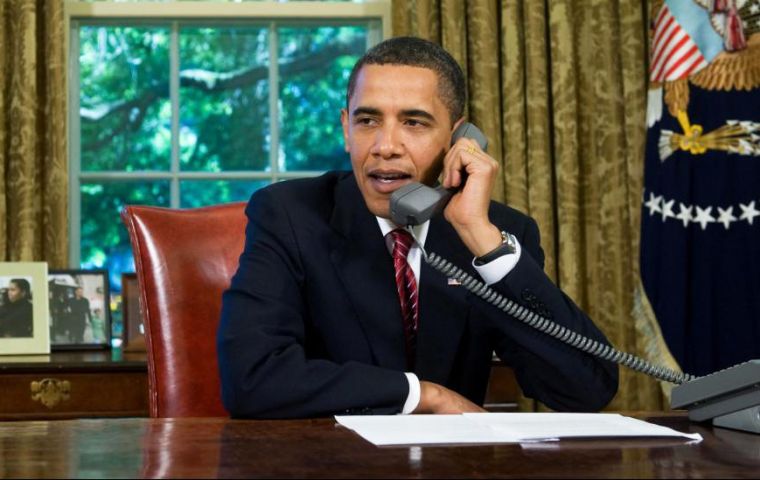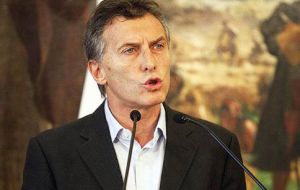 United States President Barack Obama congratulated Argentine president-elect Mauricio Macri on his victory in the runoff in a phone call, according to a brief release from the White House.
"The president emphasized the longstanding partnership between the United States and Argentina and conveyed his commitment to deepen cooperation on multilateral issues, improve commercial ties, and expand opportunities in the energy sector," the White House said of the conversation.
The phone call was the latest in a growing list of messages from presidents and prime ministers worldwide to have contacted Macri who, as the leader of Let's Change (Cambiemos), won Sunday's run-off election with 51.45% of the vote.
During the election campaign, Macri expressed his desire to improve the strained relationship between the US and Argentina which has emerged during Cristina Fernández time in office.
The outgoing president regularly criticized the US position over the ongoing speculative or "vulture" funds dispute, while favoring closer relations with emerging economies, particularly China and Russia.
At the UN General Assembly last September, Cristina Fernandez accused the US of harboring fugitive Argentine former spymaster Antonio "Jaime" Stiuso.