South American football association revolving door at full steam
Sunday, November 29th 2015 - 09:10 UTC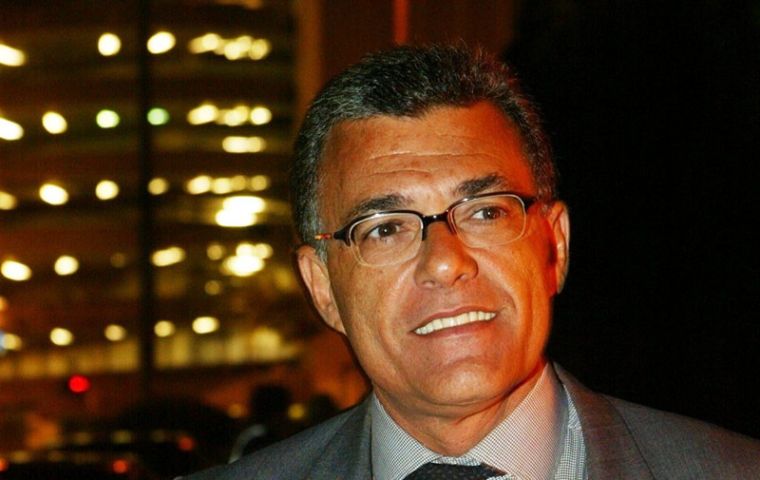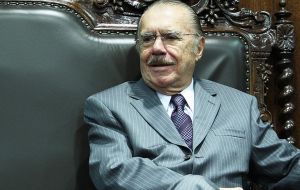 The head of Brazilian football, Marco Polo del Nero, has finally bowed to the pressure and agreed to resign from FIFA's Executive Committee after being a no-show for the last six months amid fears he could be caught up in the burgeoning corruption scandal.
CONMEBOL confirmed the news on Thursday and said Del Nero will be replaced by Fernando Sarney who is now expected to travel to Zurich for next week's final exco session of the year.
Del Nero, who replaced Jose Maria Marin as head of the Brazilian FA (CBF) in April, will stay on in that role but his CONMEBOL FIFA duties will now switch to Sarney, one of the CBF's four vice-presidents.
Fernando Sarney is the son of former Brazilian President José Sarney and is the owner of Lookout Communication System a conglomerate of radio and television stations in Maranhão.
Sarney is no stranger to controversy himself having been under investigation as part of operation 'Faktor' conducted by Brazil's Federal Police, initiated in 2007 for alleged involvement in money laundering and conspiracy. The Superior Court of Justice annulled all the evidence obtained by the police with the STJ ministers considering filmed evidence that led to confidentiality breaches as being illegally solicited.
For his part in FIFA, Del Nero has not attended any FIFA exco meetings since that infamous May dawn raid on the Baur Au Lac hotel in Zurich when nine football officials and five sports marketing personnel were arrested as part of the US-led corruption probe that brought FIFA to its knees.
Marin was one of those detained and has since been extradited and although Del Nero wasn't one of those named in the indictment, he smartly flew out of Switzerland within hours of the May raids. Since then he has not left his homeland, which has no extradition treaty with the United States, for fear that travelling outside Brazil, could land him in trouble.
Del Nero said he would continue as CBF boss as well as on COMEBOL's own Executive Committee. He said he resigned from his role at FIFA in order to "give my full attention to Brazilian football debates and themes" according to a brief statement posted on the CBF website, even though he has not attended recent matches of Brazil's national team or appeared at any ceremonial occasions.
CONMEBOL is also expected to name a replacement on the FIFA exco for Luis Bedoya, who resigned earlier this month as the head of the Colombian football federation. Colombian prosecutors have said they are investigating financial transactions by Bedoya and have requested information from U.S. authorities.
In addition to announcing Del Nero's FIFA departure, a CONMEBOL meeting in Rio de Janeiro also agreed to set up a Female Football Commission to develop and publicise the women's game.